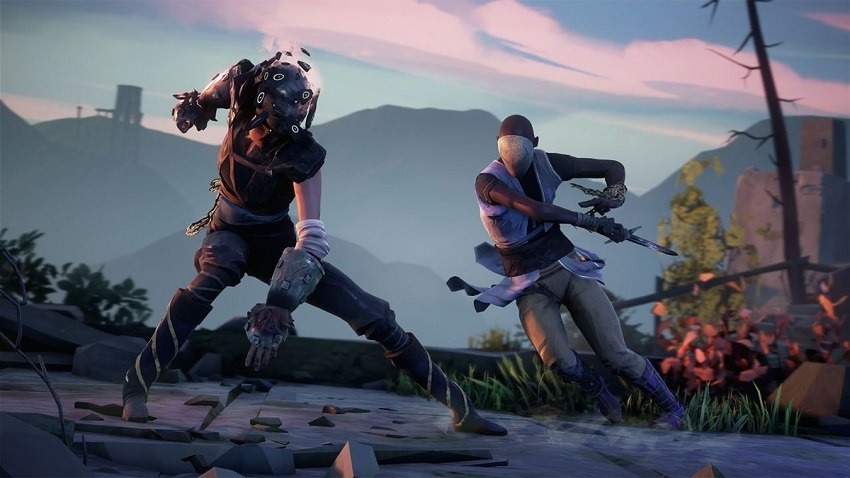 For Honor might have reminded everyone that online combat need not be restricted to projectile based gameplay, but its online service was severely lacking. Absolver is a different game entirely – almost. Although it retains the melee focus to its combat, its shared online world and MMO tendencies keep you progressing in a growing, lie-filled world. But it's the one-on-one combat that has it looking a lot more interesting than at first glance.
Absolver emphasises the art of hand-to-hand combat, thrusting you into a world where an opponent is always lurking around the corner. In a sense, it learns a little from Dark Souls – keeping the player constantly on edge as you explore its vast world. Combat is the key highlight here, along with the ability to customise just how your Absolver fights. Stringing together moves that compliment your stances is one thing, but creating these flows injects a real sense of role-playing into your character creation.
You also have to learn from your fights to enhance your repertoire, as any good fighter does. This delays fights with NPCs too, forcing you to take your time to study their technique and skill to help you branch out and add new flows to your skill book. And that's if they're not already beating your skull into a pulp, as more demanding areas will throw more perceptive foes in your direction.
Of course the true test of skill comes through fighting other players, which Absolver developers Sloclap describe as the ultimate endgame. To rise above the ranks and become the true Absolver of the land, you'll need mastery of both skill and patience, as these intense duels demand your focus. Much like For Honor's more personal engagements, which were a high point for the title.
Absolver is due out sometime this year. It's looking rather interesting don't you think?
Last Updated: March 28, 2017