The African Cyber Gaming League, or ACGL, is one of the newer players in the tournament scene in South Africa. The brain child of long time console crusaders Nick Holden and Clinton "Zombiegamer" O'Shea, ACGL has been hosting premier Call of Duty tournaments including the major CWL endorsed event at the rAge expo in October this year. After a successful year the ACGL plans to end 2016 off with a new, fun tournament called XP Fest which plans to run 42 tournaments over 20 days in this month.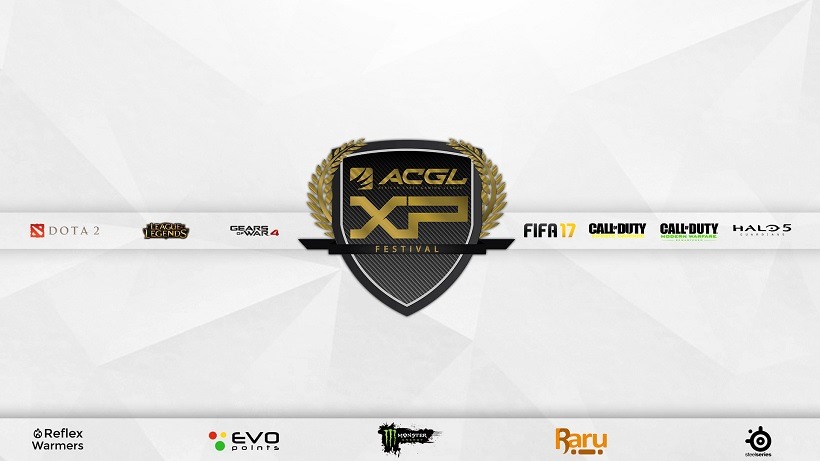 The XP Fest will be the testing group for their new leaderboard and tournament system for 2017 where teams who participate will earn XP, and some prizes. Let's not forget the competition is complete free to enter, so instead of getting in trouble this holiday, play some games instead. Here's a list of the titles being played during XP Fest:
Call of Duty: Infinite Warfare (PS4)
Call of Duty: Modern Warfare Remastered (PS4)
Fifa 17 (PS4)
Halo 5: Gaurdians (Xbox One)
Gears of War 4 (Xbox One)
Dota 2 (PC)
League of Legends (PC)
42 tournaments in 20 days sounds nearly impossible, but as I mentioned above the matches are going to fun modes such as 1v1, 2v2,3v3, and 4v4. The tournaments kicks off today, and the full schedule can be found on their website.
The XP system is great as it allows teams to compete and earn bragging rights as the top team on the leaderboard. The leaderboard also acts as a great seeding tool for ACGL when it comes to their championships or cups, and acts as a great source for us if we wish to see who's the best at their respective title. On the press release, ACGL explained exactly how the XP will work for XP Fest.
XP is assigned to each tournament on ACGL. Once a tournament has concluded, XP is rewarded to each participating member, based on their placement in the tournament.

The higher you place in the tournament, the more XP you will be awarded.

Earning XP will allow you to move up the ACGL leaderboards. XP is assigned on a per title basis.

At the end of the event, we will reward the top 5 players from each respective title with some prizes for their effort.

We will also be rewarding participants with some spot prizes throughout the competition.  All you need to do is play one from any one of our select titles in the #XPFestZA .
There's also a list of prizes for the XP Fest from partners such as Steelseries, EvoPoints, Monster Energy Drink, some Raru vouchers and the new Reflex Warmers (which are amazing). This will more than likely be the final tournament of 2016, ending of a rather successful year for ACGL, and South African esports as a whole. We're all looking forward to 2017.
Like esports?
Check out esports central
Last Updated: December 5, 2016