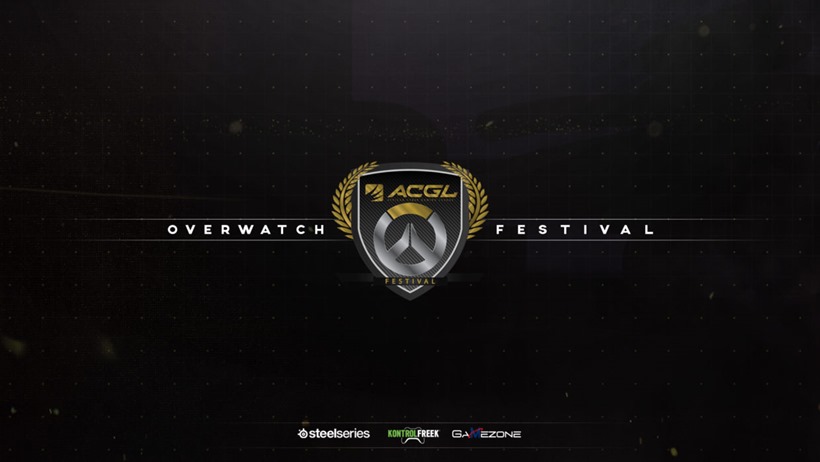 So the massive Mettlestate game and announcement wasn't the only top-end gaming tournament in South Africa last night.
No, in fact something far bigger and more important was happening: it was also the last leg of the ACGL Overwatch Festival. Okay so maybe I'm biased and lying here. It was in fact the final leg of the tournament but while it was run very professionally, it was targeted more towards pure entertainment than over the top competitiveness.
The Overwatch Festival ran for 2 weeks and consisted of 3 1v1 mini tournaments and 2 3v3 tournaments with the overall XP earned over all 5 legs being added together to find the top 3 players, per platform, to receive prizes. You can view all the info around prizes etc here but more importantly, in my opinion, was how simple the competition was to compete in and how relaxed and enjoyable it was.
I stepped back from eSports in South Africa a while back as I found the organisers, committees and competitors largely arrogant and hostile to outsiders – but I joined this one as my daughter enjoys Overwatch and wanted to play, and there was no way I was letting her dip her toe into the eSports world and take that abuse alone. So the first night arrived and I was a bag of nerves as to how it was going to go – but it didn't take long to realise that the organisers at ACGL had a friendly yet firm grip on proceedings. The discord channels were all full of fun chatter, the rules were laid out simply and efficiently and they managed the entire process without any serious issues.
They knew what their stance was when it came to starting times, disconnects and issue and everything was simply handled professionally.
There were some issues I found with their website and setup which I raised with them personally and what impressed me the most was that all feedback, negative and positive, was received openly and without any hostility. I don't even know if all or any of my feedback will be implemented but that doesn't matter, the fact that they took constructive criticism from people maturely was fantastic.
It was a great experience and I will definitely be entering in their future competitions on console and wish them all the best moving forward.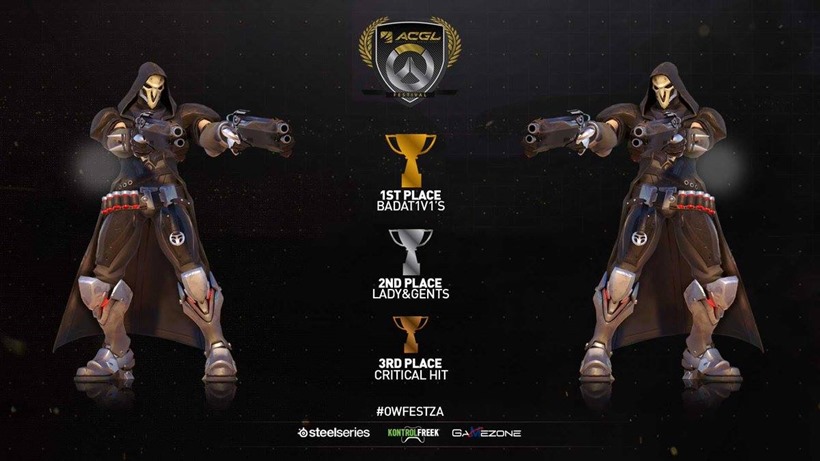 Oh and before you leave, here are the results: Team name and then user name if provided. The above image was just from one leg unfortunately.
PC Tournament  (79 contestants)
twenty – Jordan Bouah
KoObla – Abraham du PLessis
Visions – Wayne
LikeALike
Grifflet
Xbox One Tournament (24 contestants)
DYLERN – Dylan Pfab
Midas2012
JunkieJl
JKOEN – Joshua Koen
nex Plays – Canaan Friedman
PS Tournament (54 contestants)
SCORPIO – Jordan Cupido
YksiR-
Tiano10_ZA – Cristiano Marcelino Dos Ramos
xxPlasmattackxxx – Skyla Mannion
sincerely_gerard – Gerard Canterbury
And yes you read that right, my daughter managed to come 4th out of 54 people and she's 13 years old. Proud dad moment here.
If you are interested in playing in their next festival make sure to follow them on Facebook and Twitter and keep an eye on their website.
Oh and since you are all clamouring to know (you are right?) I came 8th…which I'm very proud of.
Like esports?
Check out esports central
Last Updated: June 5, 2017