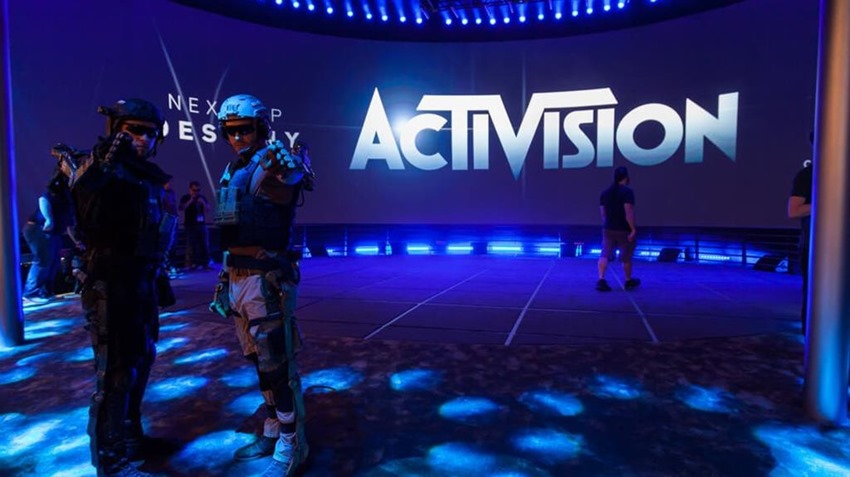 It's going to be a tough week for some people in the video game industry. While it's not official yet, it looks like Activision Blizzard will be shedding some weight on Tuesday as financial site Bloomberg has reported that the publisher will be handin0g out pink slips to hundreds of employees. According to sources who spoke to Kotaku, a mass axing of staff would occur before Activision Blizzard's next big quarterly earnings call on February 12, with the jobs being cut belonging to mostly non-game development workers.
Think marketing and sales, roles which will be absorbed by Activision's remaining staff. There's a number of reasons why Activision is looking to lose some weight, even with their heavyweight franchise Call of Duty still proving to be a juggernaut at the sales charts. While Activision and Blizzard still operate largely autonomously from one another, decisions taken by its higher-ups that happen to be comprised of suits and executives, still have an effect on the entities.
Back in 2018, Blizzard embarked on cost-cutting measurements after chief operating officer Armin Zerza whose name kind of makes him sound like a Captain America villain decided that the veteran studio needed to start producing more games and to do so with leaner budgets. That influence from the Activision side of the partnership could be felt, as Blizzard CEO Mike Morhaime departed the company and was replaced internally by J. Allen Brack who took up a position of president.
Heroes of the Storm saw its esports program murdered in its sleep as more resources were siphoned away from it, while Activision suffered a big knock to its portfolio as Bungie managed to negotiate their way out of a tumultuous partnership. Despite Destiny 2: Forsaken proving to be a banger with fans and on the charts, it still wasn't good enough for Activision's suits who expressed "disappointment" in the performance of the brilliant expansion.
Possibly the final straw on the back of a camel who'd had enough, Bungie left Activision and took Destiny with it, leaving the publisher short one tentpole franchise in the process. Currently, Activision's output looks dismal. Beyond Sekiro: Shadows Die Twice and Crash Team Racing Nitro-Fueled later this year, the company only has Call of Duty to rely on.
While the next annual entry in the series will probably be able to earn a stupendous amount of cash come Q4, having to ditch Destiny and the staff who supported it, has no doubt left Activision in a dismal state for 2019. It's the human cost that's most worrying, as America's video game industry job market can be utterly ruthless and unforgiving at the best of times. Good luck to those employees, who'll be facing the axe this week.
Last Updated: February 11, 2019