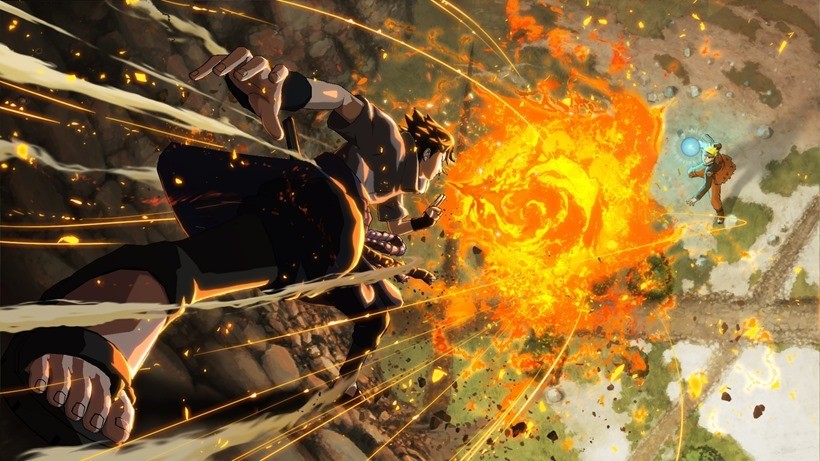 Naruto fighting games are more than just eye-candy battles with ultimate attacks that most likely results in the animation department at CyberConnect having their retinas seared to the point of no return. They're also adventure games! And crappy adventures, when you think about it.
Now I adore the fighting game aspect of the Ultimate Ninja Storm games, but the RPG side of those titles have been nothing more set dressing. They're a far cry from the days when Ubisoft churned out a pair of Naruto games on the Xbox 360 and PlayStation 3, which managed to combine some snazzy real-world exploration with more three-dimensional fighting mechanics.
Naruto Shippuden: Ultimate Ninja Storm Revolution had some decent ideas however, fusing a mix of exploration with some Die Nasty Dynasty Warriors combat over various battlefields. That was pretty fun. But I digress. Adventure mode returns next year in Naruto Shippuden Ultimate Ninja Storm 4.
A new scan from Jump Magazine via ShonenGamez detailed the mode, which allows for travel between the Hidden Leaf and Hidden Sand villages. And most likely other locations as well.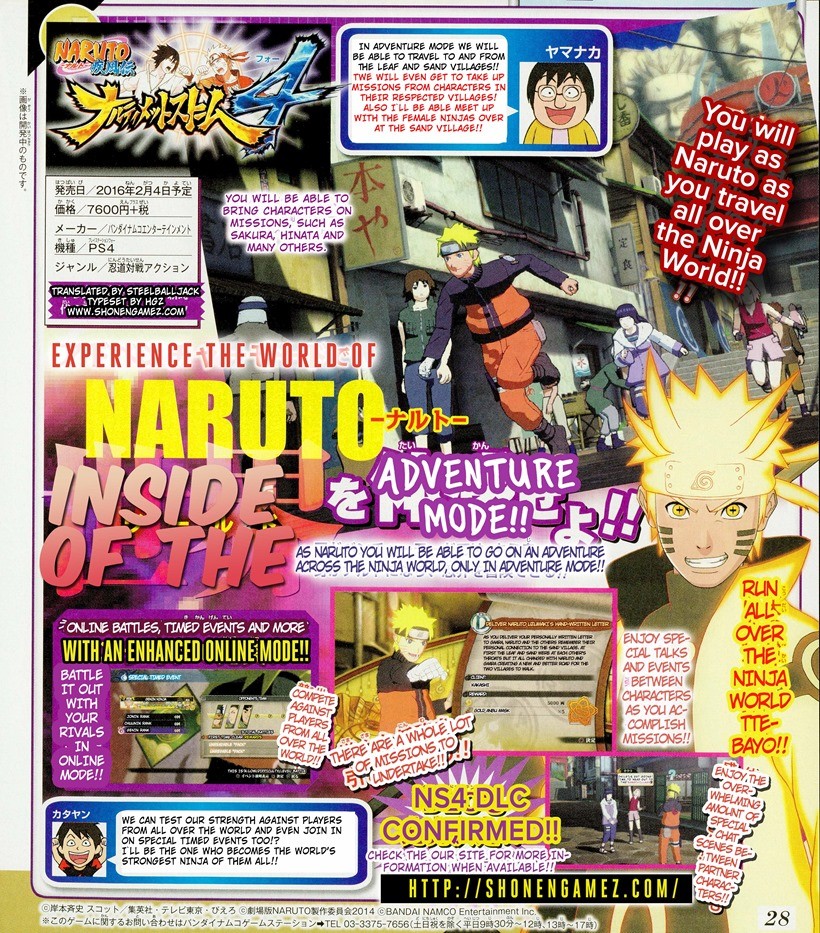 Free roaming will now allow Naruto to switch between his friends (Which will then trigger a half-hour cinematic about how he used to be lonely before he found his pals, EVERY SINGLE TIME*), completing special missions and objectives along the way. Other features gleaned from the scan, include a special timed event.
This battle-mode will focus on Genin, Chuunin, and Jounin-level fights between teams of three. And yes, there's also text on the page confirming DLC, because at this point in the Naruto franchise it'd be seen as odd to not have any DLC present. Remember, this is a game franchise which sold you sailor and high school costumes for the primary cast.
Anyway! Game is out next year, helping to make the usually barren Q1 gaming period a bit more populated. BELIEVE IT!
*Maybe
Last Updated: November 2, 2015