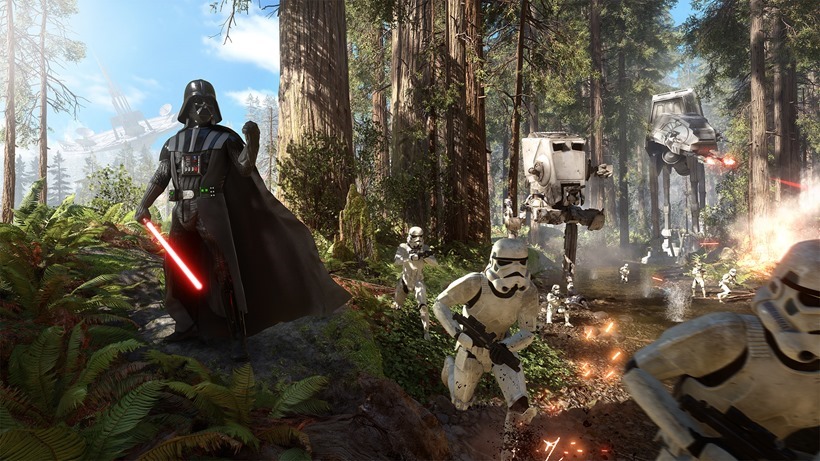 EA's year isn't over yet, but the publisher did close out its second quarter at the end of last month with some great results. During an earnings call last night, CEO Andrew Wilson detailed how EA's Sports line-up had managed to bring in the type of money that has established the publisher as one of (if not) the biggest in the world for so many year, with titles such as FIFA 16 and Madden 16 all stepping up their game this year.
That resulted in revenue of $815 million for the quarter (a fall from $990 million the year before), of which $502 million was attributed to digital sales. That's down a little from the same period last year, where digital sales exceeded that of $508 million. But the real victories were in the rise in player numbers across the board. Star Wars: The Old Republic saw a 33% increase in players following the announcement of the expansion at E3, while FIFA, NHL and Madden all enjoyed a 30% increase in players year on year.
Unsurprisingly, consoles made up the bulk of digital sales with a 34% hold, while PC trailed with 17% and mobile only managing 2%. What is interesting is that 24% of these sales (and the majority) were actually for DLC, while full game purchases only rang in at 5%. If ever you wondered why EA is soldiering on with their expensive season passes, now you know why.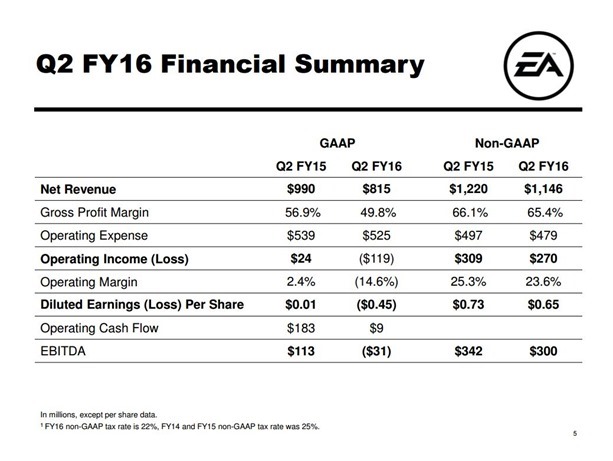 Andrew Wilson was, unsurprisingly, pleased with the Sports catalogue performance.
"It's been a great quarter. Our EA Sports titles are connecting millions of passionate fans around the world to each other and the sports they love, we have new mobile experiences for our players, and deeply-engaged communities in our live services."
But with sales of these three titles now ramping down, all eyes at EA turn to Star Wars Battlefront and Need For Speed to maintain momentum for the rest of their fiscal year (now that Mirror's Edge Catalyst has been pushed out of it). Battlefront in particular has been given a lot of weight to carry, with the recently successful beta attracting more than 9 million players over its short life. The unexpected mass interest in the shooter has lead EA to increase its sales expectations, with the publishers now expecting the game to ship 13 million copies before March 31st.
That's up for the projected 9-10 million for six months ago, raising EA's revenue outlook for the fiscal year by a large margin. The publisher now expects their GAAP net revenue to reach $4.4 billion, while non-GAAP revenue is expected to tip over $4.5 billion. And it's not only the beta numbers spurring this enthusiasm. Wilson stated that pre-order numbers for Battlefront have exceeded expectation, and that the interest from young players is what is driving the game forward already.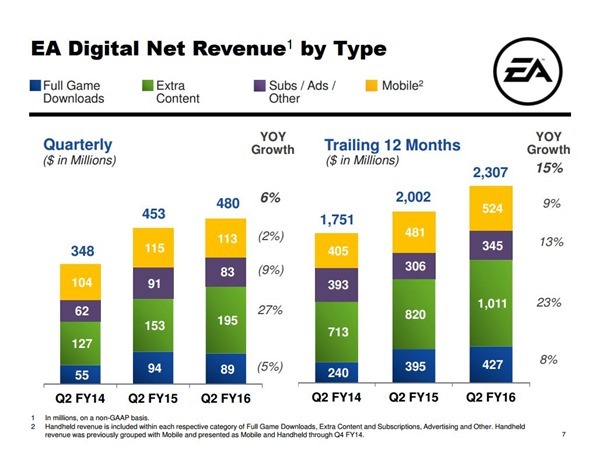 Battlefront is also expected to continue earning for EA well into 2017, thanks to the already announced Season Pass which features four expansion packs that DICE hasn't even started work on. And despite what I think about the ludicrous price of it all, EA's financials are showing that this strategy is working.
So it seems that even without Mirror's Edge Catalyst, EA is expecting to make more than what they originally planned for come the end of March next year. It's going to be interesting to see, however, how well Battlefront does – especially considering how the beta also convinced so many people not to buy into it.
Last Updated: October 30, 2015