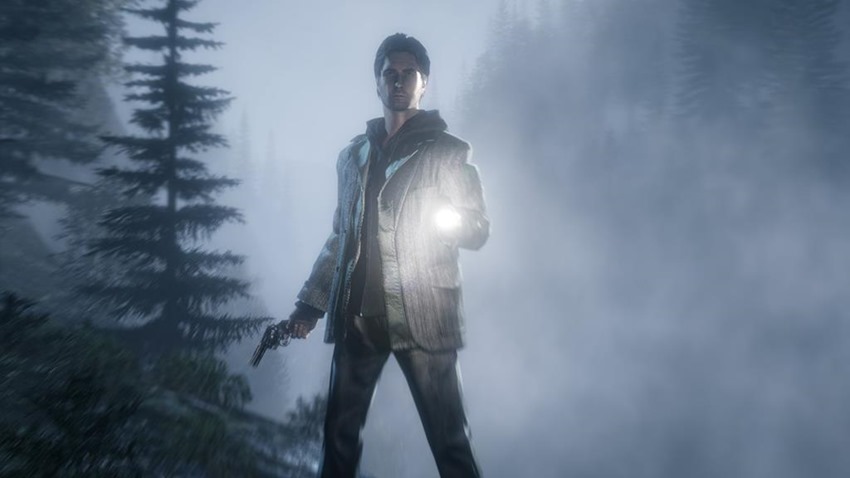 In "this better not be an early April Fools joke" news, industry insider Jeff Grubb revealed on his Twitch show titled Jeff Grubb's Game Mess Show that an Alan Wake sequel is finally in development. That's the rumour at this stage, which comes about from Fortnite developer Epic wanting to exclusively produce games instead of merely signing existing products into a timed exclusivity deal.
Epic has already taken steps down this path and has recently thrown a ton of cash (roughly 23 seconds of Fortnite revenue generated from a slow day) at Remedy Entertainment, having secured the publishing rights in a bidding war. Imagine trying to match Epic's wallet, that's like trying to beat me in a "foods I've never eaten" contest. Today's revelation: I've never eaten pickles or milk tart.
Anyway, Grubb claims that Remedy has begun work on Alan Wake 2 and that it'll be "the follow up the fans of that series want," which lines up with a recent report from GamesIndustry that revealed that Remedy actually has a whopping five games in various stages of production that Epic is helping out with.
It has been more than a decade since the original Alan Wake game launched, and it's still one of the most beloved titles that Remedy has produced throughout its long career. Its last big game, Control, even included references to the tortured writer and revealed that both games exist in the same universe of lethal storytelling. With all the references to Alan Wake in the last DLC for Control, it's clear that Remedy isn't done with Wake just yet.
An Epic-backed sequel would likely mean that the game would be a proper exclusive on that company's digital storefront, although a console release would be an entirely different story. The original game was an Xbox exclusive at the time, but seeing as how Remedy owns the property fully, a deal for the sequel to be released on both PS5 and Xbox Series X|S isn't out of the realm of possibility.
Last Updated: April 1, 2021