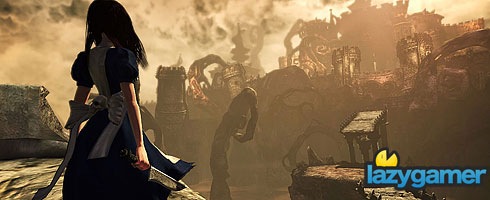 Last year in February we told you that EA had announced a sequel to one of the most beloved games of its time, American Mcgee's twisted take on Charles Lutwidge Dodgson's Alice's Adventures in wonderland and its looking glass.
Now – a year and a half later – we have the first real news of the game – now called Alice : Madness Returns -  courtesy of its very first teaser trailer. You might recall an earlier trailer for the game, but that was proven to be a fan-made fake. American McGee and his crew have said very little about the game, other than it will "like the first game…focus very heavily on amazing art, awesome story, interesting puzzle, adventure and action gameplay."
Should you wish to find more, you can follow The White Rabbit to find out what's down the hole. Trailer after the jump.
Last Updated: July 21, 2010