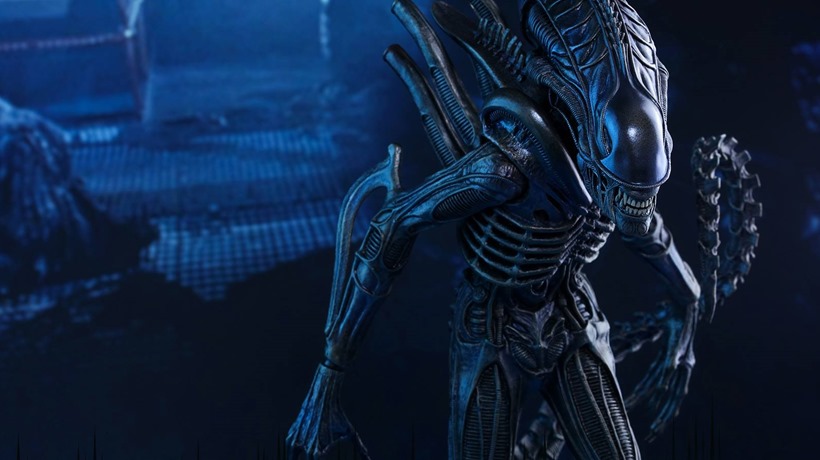 It's April, and more importantly, Alien month as LV4-26 inches closer with every passing rotation of our planet as it orbits a gigantic ball of life-sustaining cosmic plasma belches. Back in 1979, the very first Alien movie was a breakthrough in movie monsters that involved ambulatory penises and killer Moray Eels on legs.
The Xenomorph is perfection in a hostile form, a species that is dedicated towards survival at any cost. It's not just one of the best cinemassacring monsters of all time, but a design that has remained relatively untouched over the years. Hell, they even survived the transition between the Alien seen in the 1979 film and the hive warriors that popped up in the James Cameron sequel in 1986. The only real difference between Xenomorphs, was a sturdier carapace to protect the brain and nightmare fuel organs within.
Director James Cameron explained that this new look showed the evolution of the species, as they had been alive far longer than the original nasty bugger which had terrorised Ripley and her crew. Also, it just looked better anyway to leave that carapace off. Still looked like a giant cock on legs however. At least at sixth scale, the Alien Warrior is now the right size. Ha! Penis jokes!
WHAT'S IN THE BOX?
The Alien Warrior Sixth Scale Collectible Figure specially features:
A newly developed head sculpt with detailed likeness of Alien Warrior inAliens
Approximately 35 cm tall
Extendable inner jaw
A newly developed and meticulously sculpted Xenomorph body with fine details and over 20 points of articulation
Specially applied blueish colored painting on body
Bendable tail
Accessories:
Two (2) Xenomorph blood effect parts
Specially designed diorama figure stand with the character's name plate
Sideshow Collectibles says that this figure will set you back $249.99 when it arrives in July to face-hug your wallet.
Last Updated: April 4, 2016