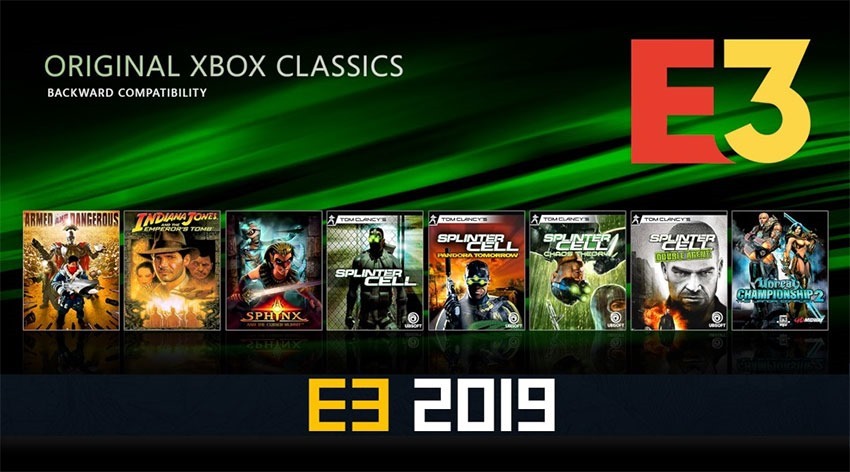 Ubisoft's press conference yesterday was, in my opinion, one of their least exciting ones in years. There was some good stuff! Watch Dogs Legion looks like one heck of an ambitious game. While I don't really like the near future setting, the fact that there's an assassin granny means it's going to be silly and fun – if you want it to be. I'm also super duper intrigued by Rainbow Six Quarantine, which builds a 3-player PvE co-op on the back of the superlative Rainbow Six Siege.
One thing that many hoped would happen – but didn't – was the reveal of a new Splinter Cell game. Instead, super spy Sam Fisher was briefly shown as a playable character in a new mobile phone game coming from the publisher. That was Sam's only time to shine – and they did my boy wrong.
At least Microsoft's giving Splinter Cell some love. The Xbox team has revealed the final wave of original Xbox games to receive backwards compatibility on the Xbox One, and the line up includes all of the old Splinter Cell games, including the very best one: Chaos Theory. It joins another four OG Xbox games, and 19 more Xbox 360 games that are now playable on a console that plays three generations of games.
Here's what's available to play ion the Xbox One now:
Xbox
Armed and Dangerous
Indiana Jones and the Emperor's Tomb
Sphinx and the Cursed Mummy
Tom Clancy's Splinter Cell
Tom Clancy's Splinter Cell Pandora Tomorrow
Tom Clancy's Splinter Cell Chaos Theory
Tom Clancy's Splinter Cell Double Agent
Unreal Championship 2: The Liandri Conflict
Xbox 360
Asura's Wrath
Battlefield 2: Modern Combat
Enchanted Arms
Enslaved: Odyssey to the West
Far Cry Classic
Far Cry Instincts Predator
Infinite Undiscovery
Peter Jackson's King Kong: The Official Game of the Movie
Prince of Persia The Forgotten Sands
Skate
Star Ocean: The Last Hope
Super Puzzle Fighter II Turbo
Syndicate
Too Human
Unreal Tournament III
Last Updated: June 11, 2019