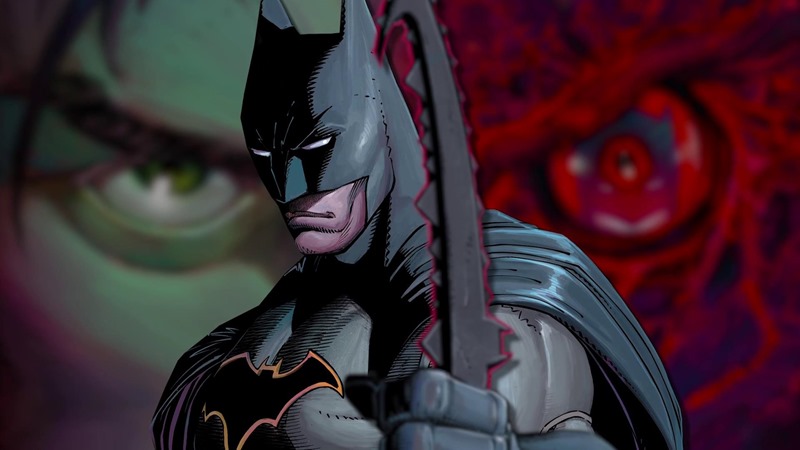 If there's one comic book artist I've come to appreciate over the years, it has to be John Romita Jr. Growing up, I read and gazed upon plenty of his work for Spider-Man specifically, but his art never resonated with me as a wayward youth. Over the years, that stance has changed however. There's something about his pencils and inks that feel snappy, fun and energetic for me. A refined taste, that I genuinely do enjoy seeing more of thanks to work outside of Marvel which has been honed in the Kickass universe that is run by writer Mark Millar.
Those deft pencils are drifting back to another Batman tale this year with DC's All Star Batman that has regular dark knight scribe Scott Snyder penning a new tale. "This series, for me, is really how to examine each villain in a way that sort of elevates them, shows why they're amazing, and to do it with artists that really challenge me to write very, very differently," Snyder said in a DC Access video. "This is ground-level, nasty Batman stuff," Romita added of his story which swaps Gotham city for the swamps as the caped crusader tackles crime outside of his comfort zone.
And this is outside of Gotham City, even more different than anything he's done and what I've done naturally. It's the coolest thing I've ever done because it's outside the mainstream of a superhero's area of expertise. And once he's out of his jet, he's with country people, a couple of interesting looking characters. But this is street-level stuff that I have always loved.

Batman, I didn't think of him as a perfect 2% body fat chiselled character. And the temptation is to do that, and yet everybody draws him with every muscle sinew showing. I wanted to make him a little more human and it's almost impossible to do, you can't stop yourself sometimes.
If there's something that Romita Jr has excelled at drawing, it's what happens to human bodies when they meet various levels of violence, a skill that I'm looking forward to seeing on the future hamburger faces of various criminals. Romita Jr isn't the only artist who'll be putting pencil and inks to paper, as All Star Batman will also feature artistic talent from Jock, Declan Shalvey, Tula Lotay and Sean Murphy. And that is some properly serious talent right there. All Star Batman kicks off on August 10 with a Two-Face story arc.
Last Updated: July 21, 2016