There's an interesting new card game in the works, one that's inclusive and not as reliant on RNG. Instead, Allians take the Steam profiles of some of the world's most popular personalities, streamers, YouTubers, and competitors, and lets you face off across people around the world. It's a mobile app, too, meaning your morning commute could be a little more entertaining. The concept is interesting, and their Kickstarter is slowly growing.
The game itself is better explained in their Kickstarter, and the latest addition is the LGB Female CS:GO roster, a team who have competed at the highest level throughout the growing community of female competitive gamers.
"Allians is the new competitive digital CCG where you act both as player and card by converting Steam achievements into attributes on your own card. Attributes are derived from your gaming history, hence making all cards just as unique as the player behind it. Special characters, such as eSports professionals or top streamers, will also see their cards being custom made based on their rank, follower count or overall gaming accolade."
Creating your player card allows you to also show support for a competitive team associated with the game. You can also add a number of competitive players to your deck, players who specialize in strategy games, FPS, and more. Let's see if you can beat us.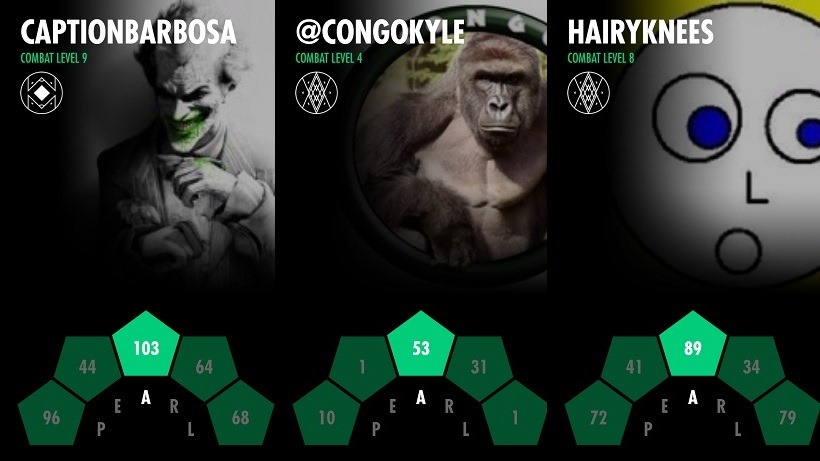 It seems Allesandro would be the strongest Lazygamer employee
The gameplay seems simple enough, and creating your deck is easy when considering which cards will offer the best combinations. It does seem simple enough to understand, but at the same time there's also immense strategy involved in any card game, and it seems Allians doesn't fall short in that regard.
It's an interesting initiative and ties both the card game genre and support for competitive players, eSports, and personalities together in a great way.
Like esports?
Check out esports central
Last Updated: September 9, 2016