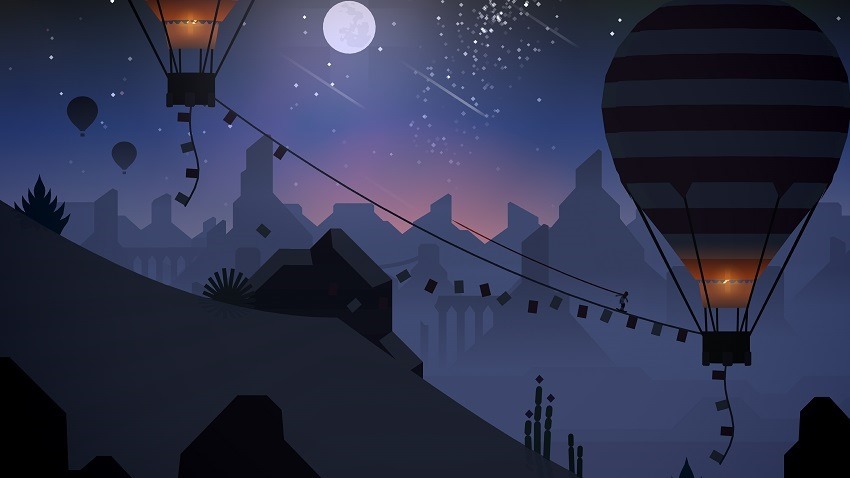 If you own an iPhone and haven't yet dived into Alto's Adventure, you're sorely missing out. The 2015 title is a lesson in masterful design and elegant controls, as you are given an endless snowboarding trip to embark on with a stunning backdrop and soothing music. Alto's Adventure is serene and calming, even when you're pulling off massive jumps and long grinds. And even if its sequel is trading the snow for sand, none of that atmosphere seems to be lost.
Alto's Odyssey was meant to launch last year, but a delay for some extra polish seems to be well deserved by looking at its new launch trailer alone. The way the music swells and matches the actions on screen sends shivers down my spine in a way that only games like Journey have in the past. Odyssey's more colourful environments also stand out as striking too, even if it's a little hard to tell that the entire medium of travel has changed.
It's gorgeous in motion though.
Alto's Odyssey doesn't seem to be changing much from the previous title, but does look to be doubling down on the calm atmosphere it so perfectly captured three years ago. You'll still be jumping, grinding and flailing your way through an endless desert with some sparse collectibles on the way. But Odyssey looks more about the journey than the (imaginary) destination, wanting you to soak in every second rather than obsessing over one small jump.
It's coming exclusively to iPhones soon too, launching on February 22nd for just $5. It looks well worth it.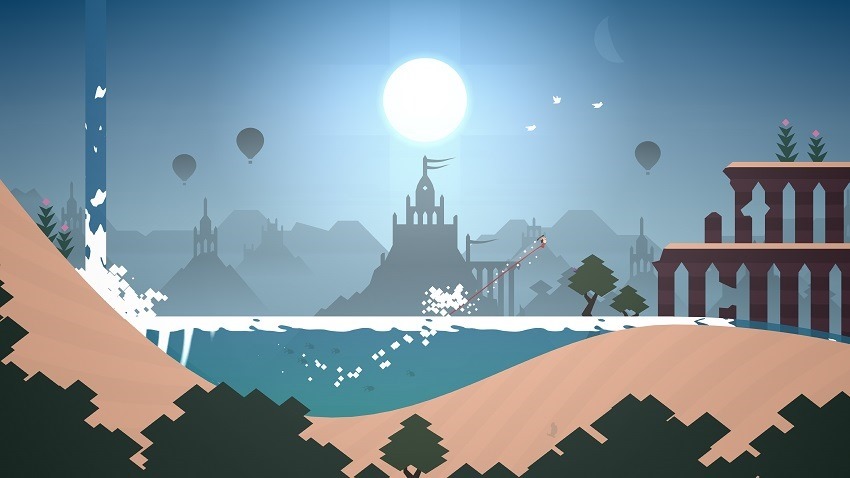 Last Updated: February 13, 2018