One of the biggest advantages Dota 2 brought to the competitive world was the ability for anyone to start their broadcasting career. The in-game broadcasting function, which allows aspiring casters to join the lobbies and broadcast games, gave us some of our more notable casters around the globe. Personally, it was my beginning in shoutcasting, but with the ease of access, it has had its fair share of issues. Amateur broadcasters who decided to transcend the broadcasting of friendly matches have in the past streamed official tournaments on their private channels for their own viewers. This has been a grey area for Dota 2 up until now. In a recent blog post by Valve, amateur broadcasters will now be allowed to stream and broadcast official tournaments.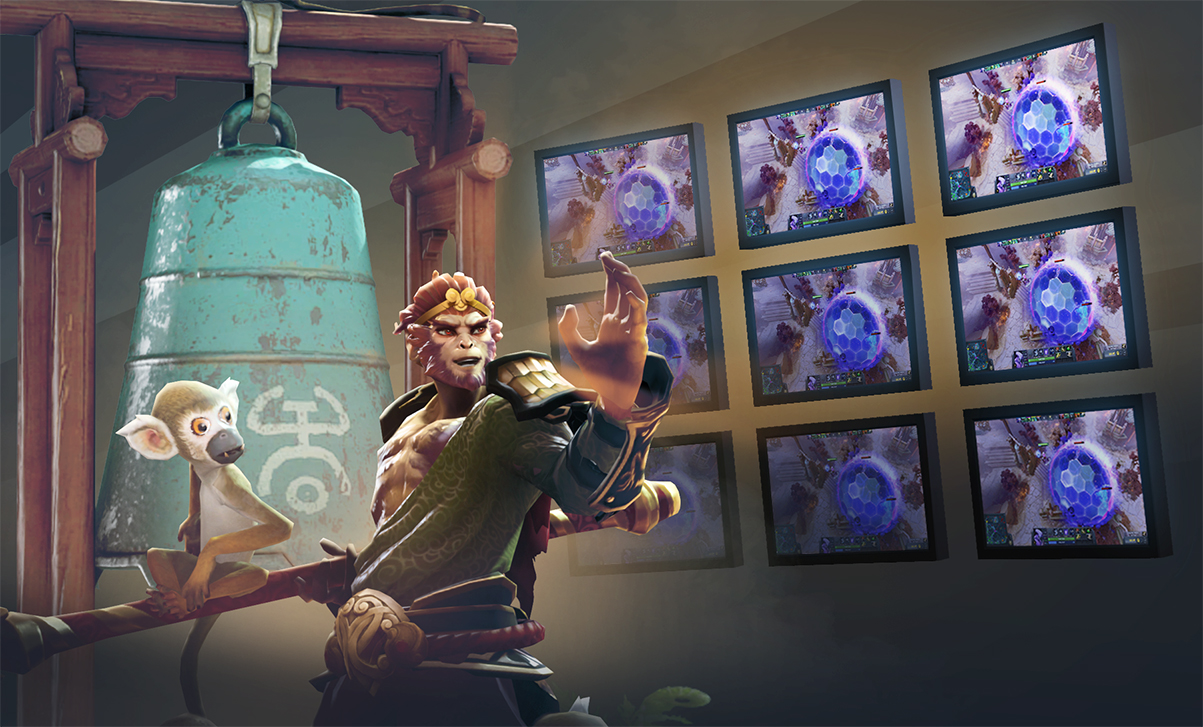 "With any change to any of our products we tend to start with a framing question of "What is best for our customers". This means all customers, not just the ones who care about professional play, but also those who ardently follow specific streamers, along with tournament operators and their sponsors. Generally we tend to try to tread pretty lightly around areas where the community outside of Valve is doing a lot of the work, primarily because we don't want to stifle invention that leads to someone doing something really cool that we hadn't thought of. The community has built many beneficial things for itself — websites like Dotabuff, contributions to the Steam workshop, independent broadcast studios, sites like DatDota, streamers with unique communities of fans – and because of that we think that the community should have broad license in terms of what is allowed.

"Hopefully that background is useful when considering the specific issue of who should be broadcasting Dota 2 matches.

"Broadly speaking, we see two groups of fans (with some degree of overlap). Some fans follow competitive play – they have favorite teams, players, casters, tournaments — and want to consume content directly from tournament organizers who are producing events. Other fans have strong affinities to specific personalities, and they watch them play games, talk about games, and cast a variety of professional, amateur, and pub games. We want to make sure that there is content available that serves both groups of customers."
In the past, there really haven't been any major issues with popular streamers or broadcasting casting games from DotaTV. There have been a few cases of people advertising competing brands on their personal streams, but nobody has been policing it. It's true, some online broadcasters who aren't invited to events have in the past streamed them to their viewers. These are, for the most part, smaller broadcasters who have small followings of viewers who enjoy their broadcasting and it seems Valve are noticing their struggles. This has lead to a new change to rules on who can broadcast, and it seems it's open-season.
"To that end, in addition to the official, fully-produced streams from the tournament organizer itself, we believe that anyone should be able to broadcast a match from DotaTV for their audience. However, we don't think they should do so in a commercial manner or in a way that directly competes with the tournament organizer's stream. This means no advertising/branding overlays, and no sponsorships. It also means not using any of the official broadcast's content such as caster audio, camerawork, overlays, interstitial content, and so on. Finally, this is not permission for studios to broadcast each other's events. In general, everyone should play nice together, and we think the boundaries should be pretty clear."
Most content creators and broadcasters have often re-broadcast captured VODs onto YouTube and added their own commentary – this has been allowed. However, these streamers can now stream and broadcast games for their viewers as long as they follow the rules set forward by Valve.
Like esports?
Check out esports central
Last Updated: October 17, 2017