You know how so many companies out there like to slap the words "limited edition" on a lot of their mass produced items? Well, this is one of the cases where they aren't talking trash.
This gorgeous 17 inch figurine of Eddie Riggs from the upcoming Tim Schafer title "Brutal Legend" is going to be limited to only 1000 units worldwide, which means that most of them should be on eBay mere days after their availability, for the sum of 1 quadrillion dollars.
I know you are wondering if we will even get any of these in South Africa, but it seems like location may not be an issue.
Find out how to get one, and check out the full sized beauty after the jump.
This figurine really does look amazing, and I really want one but it seems like EA are being very vague on what will be required to get one and only say that we should watch the official website as well as their twitter feed to find out soon.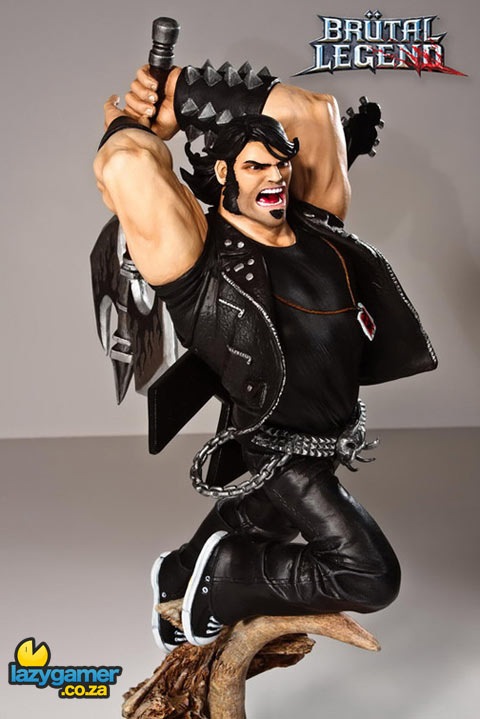 Source: Kotaku
Last Updated: July 21, 2009