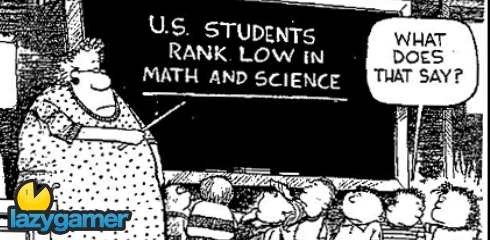 Unfortunately all the regions in the world have now decided that gaming console sales figures are now a big secret and as such it's becoming more and more difficult to accurately track the progress of the respective consoles.
The NPD in America released the sales figures to the manufacturers and subscribers earlier this month with Microsoft happy to quickly release their numbers (535 000 – +27%) and Nintendo also happy to announce their sales of 454 000 (+14%).
However Sony decided against releasing the figures which kept us all guessing until our favourite analyst, Michael Pachter, decided to do it for them.
The PS3 in February 2011 sold 403 000 (+12%) units in America which is an incredible amount for a non holiday month but does also place them squarely in third place in the vital North American market.
With both Microsoft and Sony apparently having played their last big hardware moves it would appear that Microsoft will continue to extend it's lead in the US while Nintendo slowly starts falling down the charts and the PS3 continues to sell well but not well enough to move from third position.
In Europe (and here) the last I heard was that the Wii was still the top seller followed then by the PS3 with the Xbox 360 relatively close behind, while in Japan the Wii dominates followed by the PS3 with the Xbox 360 not even struggling to scorers.
Source: GamersMint
*The header is unrelated but made me giggle
Last Updated: March 14, 2011