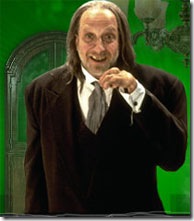 Mike Tomich is a man with an agenda; He wants to pry videogame controllers out of the hands of innocent children. Why? Because they'll inevitably become trained sociopathic killers without ethics and a skewed sense of right and wrong? Because they'll be destined to a sedentary life of McDonald's and Mountain dew?
No, Mr Tomich has through 5 and a half years of unofficial research established that Videogames are a "silent epidemic" of a different sort.
Mr Tomich you see, believes that dynamic forces have a negative impact on children's as yet un-calcified bones, warping and bending them irreparably. The sources of these evil dynamic forces? Video games, computers…and the beloved childhood staple crayons. Yeah Microsoft and Sony – The new evil corrupting our youth is that tyrannical house of wax Crayola.
Thankfully he doesn't want children to forsake technology and crayons forever – just until children are 8 and 5 respectively- although I don't know too many children over 5 who'd want to use crayons.
While he supports his arguments with a bunch of pictures with lines going through them (which you can see here), I'm not convinced. I have pain-free, unwarped fingers – and I've been playing games, using computers and colouring in since before I could walk.
Source : Mike Tomich (via Gizmodo)
Last Updated: March 31, 2009