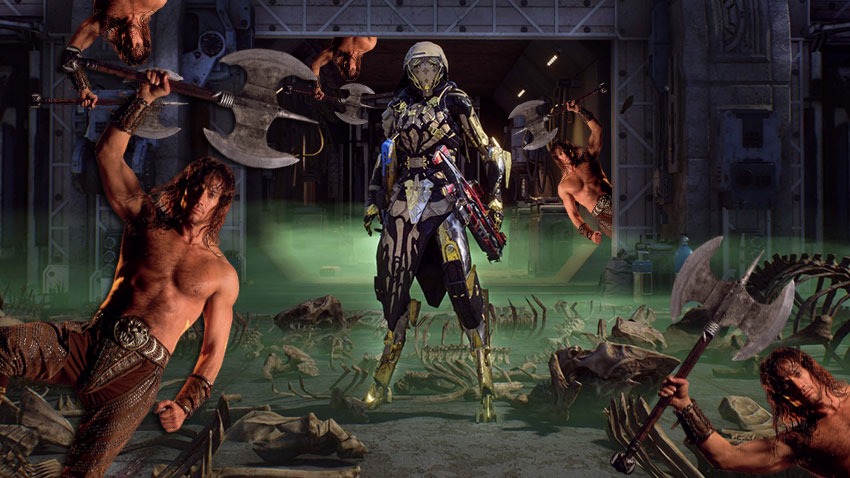 You get a Halloween event! You get a Halloween event! EVERYONE GETS A HALLOWEEN EVENT! Tis the season to be ghoulish, and with live service games needing something to tide fans over until they can organise some substantial content for the masses, All Hallows Eve is usually a good start. Everyone from Borderlands 3 to Apex Legends have something in store for fans, that happens to be themed around nightmares, horror and a few jump scares.
The next game throwing its candy into the trick or treat bag? None other than Anthem, with a shock announcement that it has some new content to share. Kind of. Called Season of the Skulls, this event is described by Bioware as "a themed, season-long event that offers unique rewards and challenges for its duration". So skins and other cosmetics, I guess.
The Cataclysm may have been silenced, but the world of Anthem is still rife with dangers and horrors unknown. As a thick and ominous fog gathers among the trees and strange sounds echo in the distance, the people of Bastion gather together to rise up against the darkness with determination, defiance, and celebration. Fort Tarsis stands proud with towering bonfires, colourful banners, and the bones of its vanquished foes – a bastion of security amid the chaos.

The Season of Skulls marks a change from the grim necessity of survival to the celebration of life and courage in the face of darkness. Are you ready to face your fears, Freelancer?
The event has already kicked off, with a spooky fog seeping into freeplay mode and Freelancers being tasked with taking on Anomaly events that feature "brutal Scars and terrifying Ghostly Spiders". If you do choose to do so, you'll be able to earn Crystals which can be used to buy a war chest from Herschel's Hut over in Fort Tarsis, which will reward players with cosmetics and a boost to Legendary drop rates.
For those tens of Anthem players who still carry a torch for the game, its good news for them that something new has arrived on the scene. Hopefully, this event is more treat than trick for the faithful, and won't be ripe for players to quickly quip "more like season of dulls amirite".
Last Updated: October 18, 2019