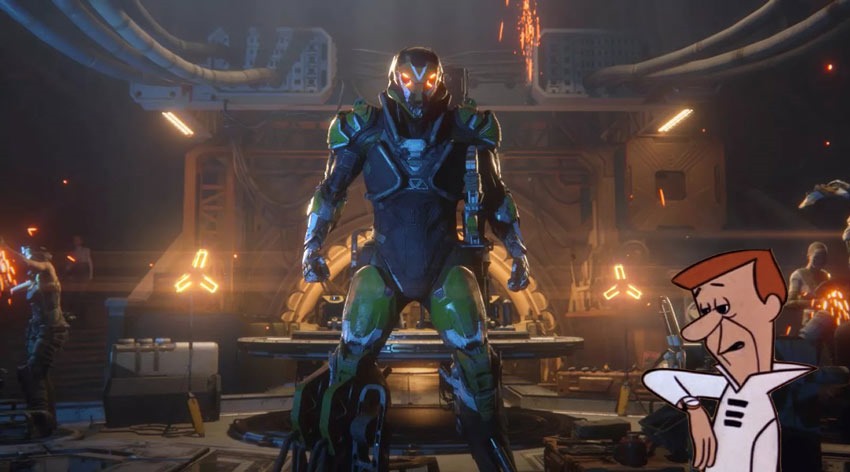 Anthem may just go down in history as one of the most important games of the year, albeit for all the wrong reasons. A lesson in how harmful hype can be, an example of the damage that poor management can create and a showcase of a publisher mandating that an adventure needs to be crafted in a manner that'll please its shareholders who are totes all about that live service model, Anthem crashed and burned harder than the Hindenburg on launch.
The game has been bleeding players, its own subreddit can barely defend it and the road ahead looks fraught with peril as BioWare races to keep fans around with new content. Content that has now been delayed. While this week's 1.10 update rejiggers more of the game and throws in a brand spankin' new Stronghold to adventure through, just about everything else on the ambitious roadmap has been delayed.
"We have learned a lot since the game went live," a Reddit thread from BioWare explained.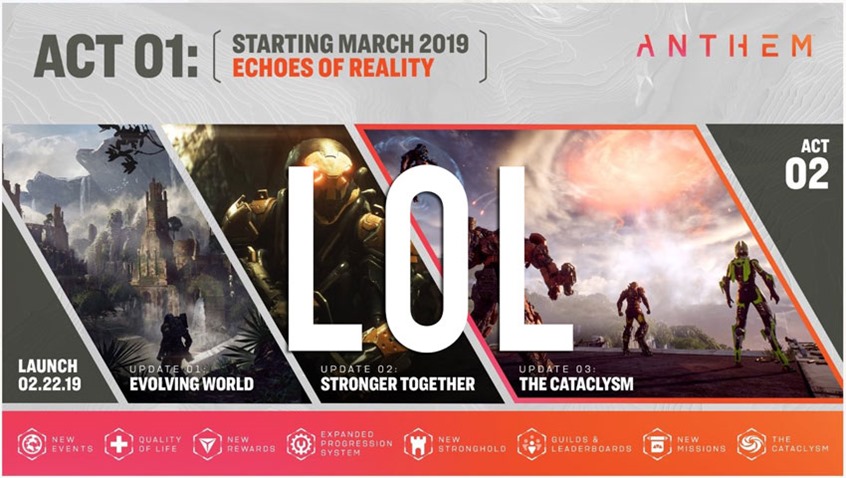 "We have heard a lot of feedback from all of you, and we have been working diligently to improve as many things as we can in the short term. We've fixed a lot of bugs and made changes which we believe begin to point us in the right direction for the future. That being said, we know there is a long way to go before Anthem becomes the game we all want it to be.
What does that mean? That features such as a new Mastery system, guild support and the big Cataclysm endgame event are still a long ways away as BioWare prioritises work on Anthem's buggier features. And that's without any mention at all of the other six Freeplay Events that would have entered weekly rotation so that players would have new quests to embark on.
Hardly surprising, given just how little BioWare has communicated with its shrinking fan base so far. It's not all bad news though! Update 1.10 has brought with it some positive cha-cha-changes, such as the ability to actually access your inventory while you're out in the world and the option to load into new missions directly after you've completed one, instead of being shunted back to Fort Tarsis.
Welcome changes three months after launch, even if Anthem's new ideas make playing the older and more tired game world that little bit more bearable.
Last Updated: April 24, 2019