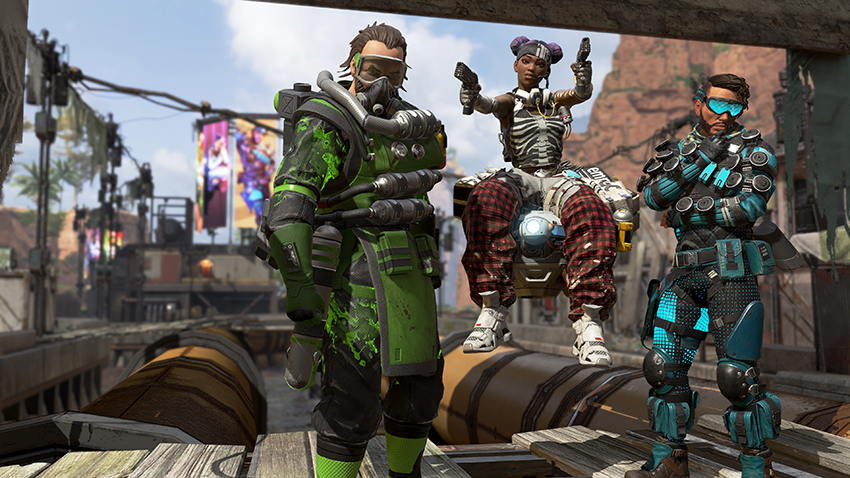 Apex Legends! The battle royale du jour to some people, but a sign of what the genre is capable of being to many others. Respawn Entertainment's hit freemium last man standing simulator is still doing fantastic numbers currently, and that's a for a game which has merely just begun to find its stride. Much like its nearest competitor Fortnite, Apex Legends is designed to be enhanced and augmented with other modes, some of which may be on the way soon in the form of solo and duo competition.
BUT WAIT, THERE'S MORE!
According to some digging done by Dataminers and Real Apex Leaks, even more content is slated to appear. New Legends to play as, more cosmetic content, and the aforementioned modes are a given, but it's the reference to a Survival mode that sounds particularly interesting. The files indicate that this mode will feature spectator and commentator NPCs giving players some crowd support, but other than that there's little else to discuss.
A replay system is also slated to be added to Apex Legends, highlighting moments of glory for those players who actually manage to get a few shots off before some maniac running aimbot hacks zeroes in on your head. As for the new legends mentioned earlier? It looks like the rumour points to new characters by the names of Octane and Wattson, who bring a "Stim" ability and a Tesla trap to the map.
Lastly, there was also mention of a Recruit game mode, and this one sounds like a game changer to me. Basically, players will be able to revive downed players on the field, add them to their team and slowly grow an army that takes control of the entire map. The mode will have three teams of 20 players at max, with the last team standing being the overall winner:
Some interesting new changes ahead then for Apex Legends! New content arrives later in March, when the game launches a battle pass that'll help support it for the long run of its lifetime.
Last Updated: February 19, 2019