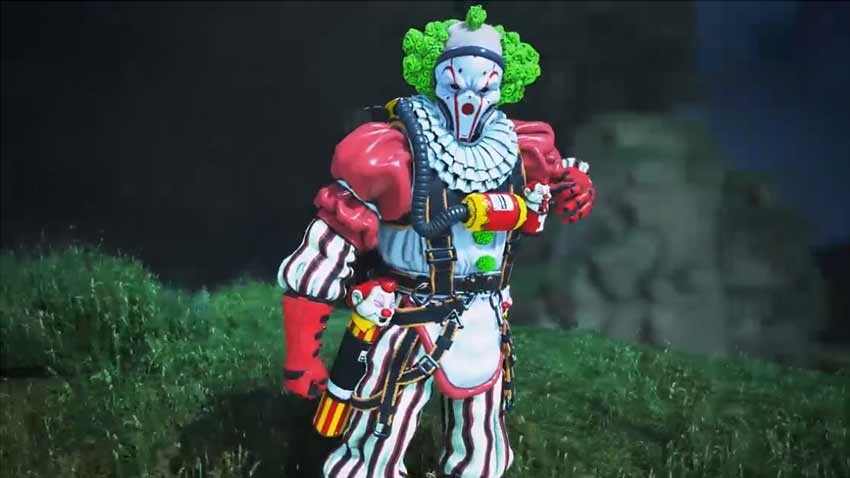 'Tis the month to get spooky! What will you be dressing up as? A zombie? A vampire? The physical embodiment of your student loan debt? The choices are endless. If you're not in the mood for a little of the ol' trick 'n treat cultural hijacking that usually ends with someone smelling your feet (An S-Class crime across the world), then fret not! Plenty of video games will be leveraging their live service functions to get in on the action.
One such game is EA's battle royale Apex Legends, which will deck out the Kings Canyon map in all manner of ghoulish decorations for a limited time event. Called Shadowfall, the mode is easy enough to understand: 34 players drop in for some solo action, with the last ten men standing taking home the top prize. But there is of course, a twist to all of this as any defeated player will respawn as an undead member of Shadow Squad.
"As part of the Shadow Squad, you will lose your ability to use weapons and your legend abilities will be stripped, but in return, you will be given increased movement and jump speed, along with a brutal melee attack," EA explained.
You'll also have the ability to scale walls and be given unlimited respawns via skydive. The battle rages until there are only ten living Legends left, who must then join forces and make it to an evac ship while the Shadow Squad attempts to stop them at all costs.
How rad does that sound? You're going from cutthroat survival to team-based survival horror in the blink of an eye, with everyone having a chance to shine as the chaos gets ramped up. In addition to that, you can also earn free exclusive skins, badges and music packs:

There'll be 24 event-specific cosmetics to grab, with Fight or Fright running from October 15 until November 5. I think I might actually redownload the game just so that I can give it a bash and play as a freakish mutant with zero social skills and a rabid distaste for life. Having such a character inside of Apex Legends as well, makes me feel kind of well represented.
Last Updated: October 8, 2019