The moment Apex players have long since waited for has arrived. Since the game launched as a free to play battle royale it has been a massive success, and the whispering of seasons and battle passes have been blowing through the halls like gossip in a sorority. All we knew was that Respawn Entertainment was planning to launch the battle pass early March, and while that time has come and gone, they've finally made good on their deal and revealed that Season 1: Wild Frontier and the battle pass will be available as from today.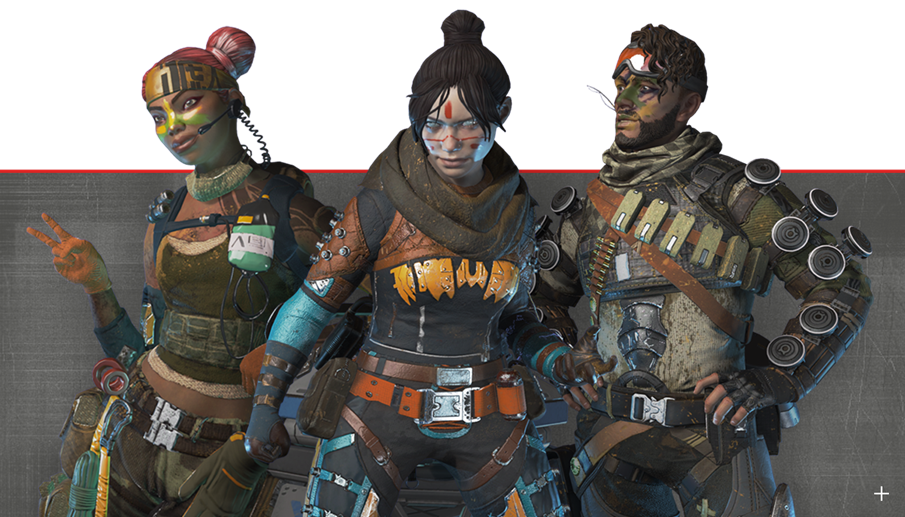 The way it all works is…well, it's a battle pass. Similar to games such as Fortnite: Battle Royale and Rocket League, players who purchase the season extra ticket will gain access to exclusive cosmetic items by playing the game and levelling up. It's becoming kind of a standard thing. The price currently stands at 950 Apex Coins (at current conversion from US dollars, that's R144.00) for the Battle Pass, or if you're a more dedicated fan and willing to shell out a little more, 2800 Apex Coins (which, joining the available bundles will cost you R405.00) for the Battle Pass Bundle, which unlocks your next 25 levels of season 1 instantly. Players who purchase the Battle Pass will also unlock unique skins for Lifeline, Wraith and Mirage instantly.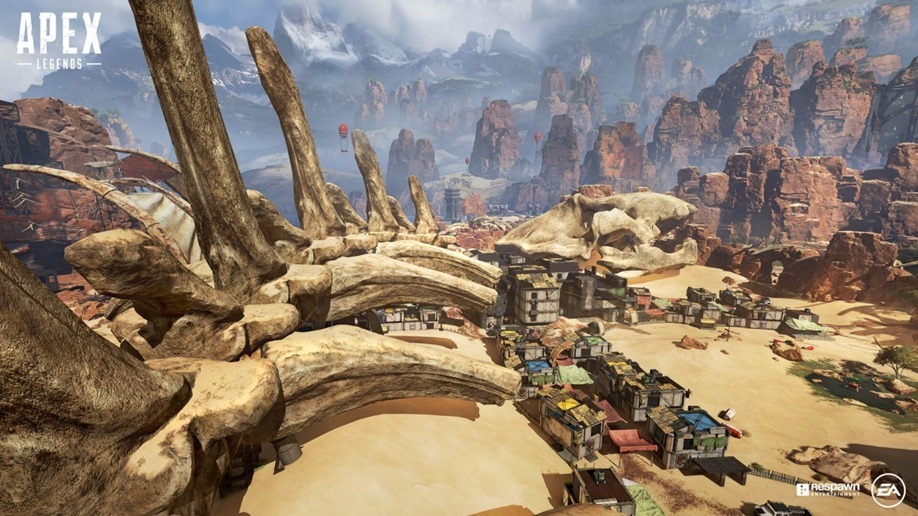 The battle pass itself comes with 100 levels, each offering unique skins for weapons and characters in the game, as well as more Apex Coins for in-game purchases and experience point boosts. Obviously the higher you level your battle pass the more l33t the items will be. What's nice to hear is that players who aren't willing to shell out that kind of money for cosmetics and in-game experience also receive stuff simply for playing in season one, namely a legendary skin, five Apex packs and new stat trackers. Respawn has not clarified on whether or not players who have already reached the maximum level in the game will be able to continue earning rewards, as Apex Legends features a level cap of 100.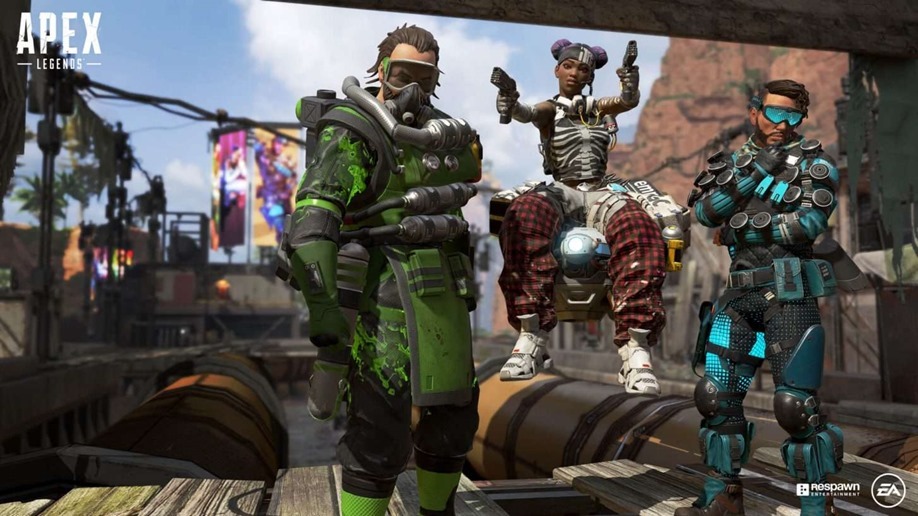 But wait, there's more. Respawn went ahead and finally confirmed Octane as the newest legend to enter the roster of quirky, chirpy murdering machines. Rumours have been flying around for a few weeks ever since dataminers found some details buried in the game and the plot thickened when strange jump pads starting popping up around Kings Canyon, the arena of Apex Legends. All these rumours have finally resulted in Octane, an adrenaline junkie with A LOT of movement options.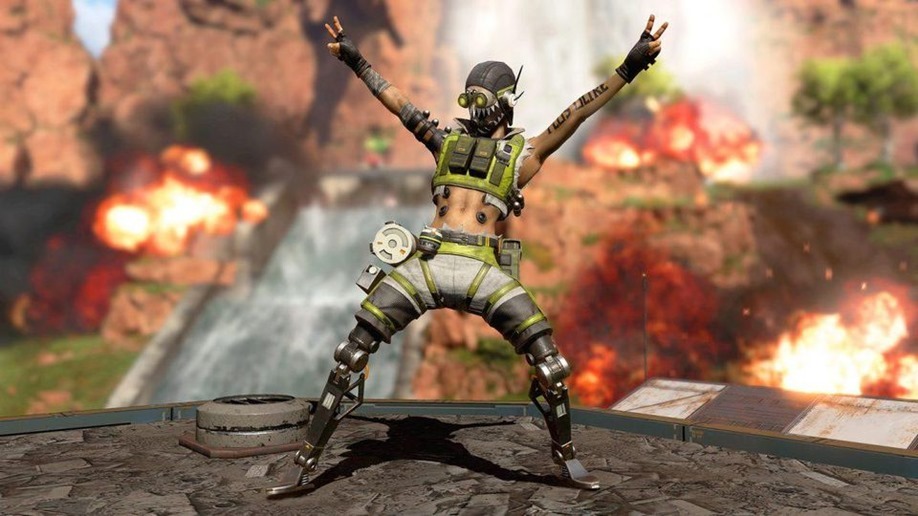 His passive ability is health regeneration. I know, right? When not in battle Octane can slowly regenerate his health but still has to manually charge his shields. His active ability has him pumping himself filled with something to make him move WAY faster at the expense of some health. It's a nice little decision based mechanic, forcing players to figure what is more valuable in an intense situation: Speed or health points. Lastly, his ultimate throws down one of those jump pads players have been spotting all over the map, allowing his team to jump both incredibly high and make up a decent amount of distance.
All of this amounts to a lot happening in Apex right now. Respawn have clearly been placing a lot of effort in building on their foundations and supporting the game that came out of nowhere. Only thing I'll be disappointed in is if Octane doesn't have an intro quip about someone "being his new meat bicycle" and if anyone got that reference, you're legally obligated to tell me.
Last Updated: March 19, 2019