And also provide another outlet for burning all of those flimsy tokens you've spent so long accruing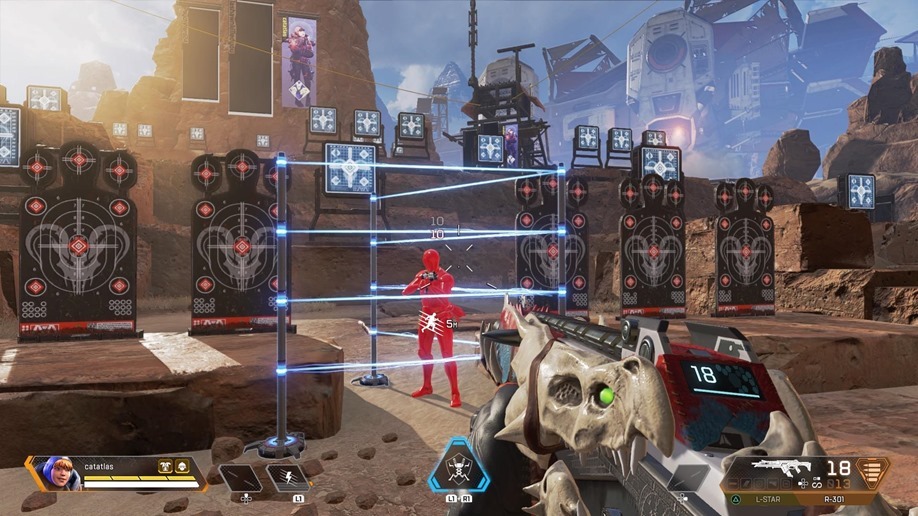 Yesterday, the Apex Legends Halloween event Shadowfall came to close, signalled by an update that not only removed the excellent game mode of playable zombies but also ushered in some much need improvements to the game overall. Perhaps the biggest addition to the game is a new firing range that players can launch from the main menu. It looks to be an aesthetically similar version of the shooting range accessible through the game's tutorial although the benefits of practicing your aim in this new firing range is that you won't have to slog through the game's guidance to eventually get to the guns. The firing range also comes equipped with all the necessary loot you'll need to practice effectively and can also access the firing range with a squad, meaning try-hard players will be able to practice working as a team before their Octane inevitably runs ahead of everyone else because he's just such an excitable scamp.
That's me, I'm that Octane player.
The update also brings some quality of life improvements as players will now be able to spend their mountains of Apex Tokens, the reward most constantly dished out for levelling, on re-rolling daily quests that will go towards your battle pass level. Previously Apex Tokens were only ever useful for purchasing new Legends for a whopping 12 000 Tokens or purchasing variants of legendary skins from the game's rotating store. At least players who forked out for the battle pass will be able to more effectively spend their Tokens and actually use them for something vaguely useful.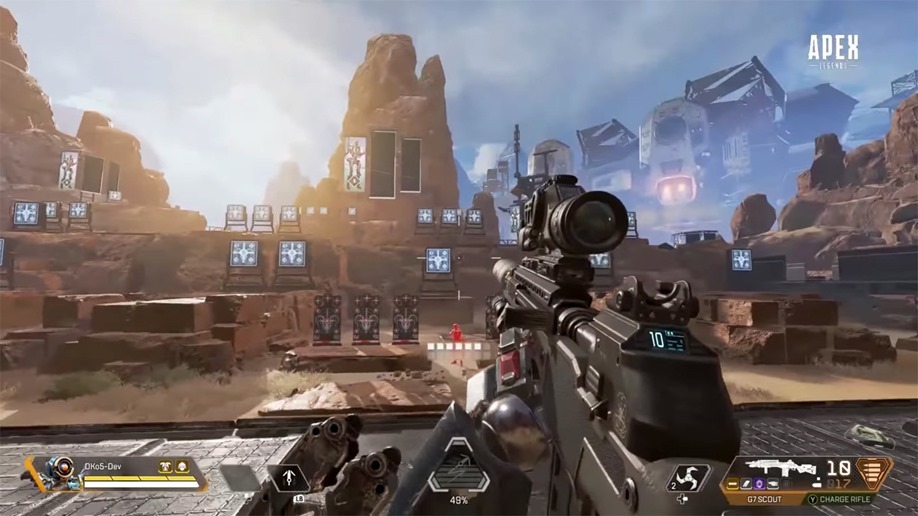 Then there's the usual assortment of bug fixes and weapon patches with Wingman still not being able to catch a break and receiving yet another damage nerf. Most interesting though is the inclusion of a new Duos mode, a limited time event that will allow for two-player squads to lay waste rather than the usual three-player squads. While it's nice to see Respawn experimenting with different formats, this just goes to show that the ability to offer modes outside of three-player squads is clearly an option and the fact that these modes are being relegated to limited events is no doubt frustrating for a lot of players.
You can read the full patch notes here.
Last Updated: November 6, 2019