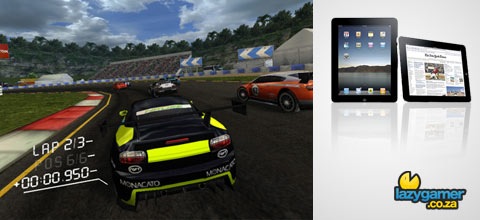 The Apple iPad was released this weekend causing massive lines to form outside of American stores as early adopters waited patiently to get their hands on the new tablet device.
The question that we are interested in, is whether or not the iPad is going to be a new gaming platform that we should be paying attention to. Most reviews released so far have stated that the iPad can't really be seen as a proper gaming system, but rather a device that can do a lot of different things, with gaming being one of them.
I am a huge fan of iPhone games, and use my iPhone as my primary handheld gaming device these days, so I am pretty interested in what the iPad has to offer.
We have a bunch of iPad gameplay videos after the jump for you to see, including the Geometry Wars Touch, Real Racing HD, N.O.V.A HD (FPS title) and Mirror's Edge. Check them out and let us know what you think and if you are going to consider getting one.
More videos on GamingBits Flickr page: Here
Last Updated: April 6, 2010