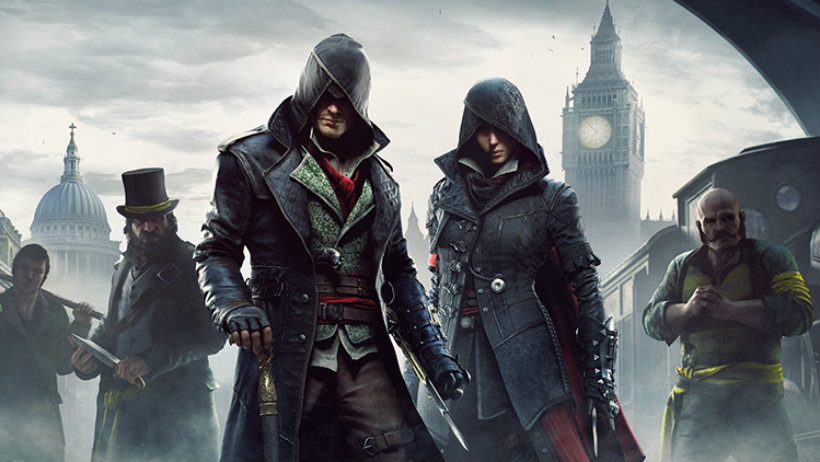 I have a rule about giveaways and competitions. Unless they are totally unrelated to gaming or tech (you know, like about food or fashion), I will not enter them. I figure those kinds of giveaways are for the community, and I'm already getting all sorts of cool goodies and access as a video game journalist. Most of the time, I'm totally happy with this moral code, but sometimes a giveaway comes along that makes me wish I could enter. This was one of those times.
As a reminder, we had TWO prizes to give away. Our runner up is getting an Xbox One Collector's Edition of Assassin's Creed Syndicate which sounds really rather awesome. The first place winner? Well, s/he is getting:
T-shirt
Hoodie
Replica Blade
Cane Power bank
Drink Coasters
Checkers game
Jacob Figurine
Copy of the game (of course)
I want every single one of those things. I know I already have a power bank, but how cool is a cane power bank? And what about the hoodie and the figuring and the coasters? GAH! Fine, enough of my ranting about how I wish I could be the winner, let me tell you who the real winners are.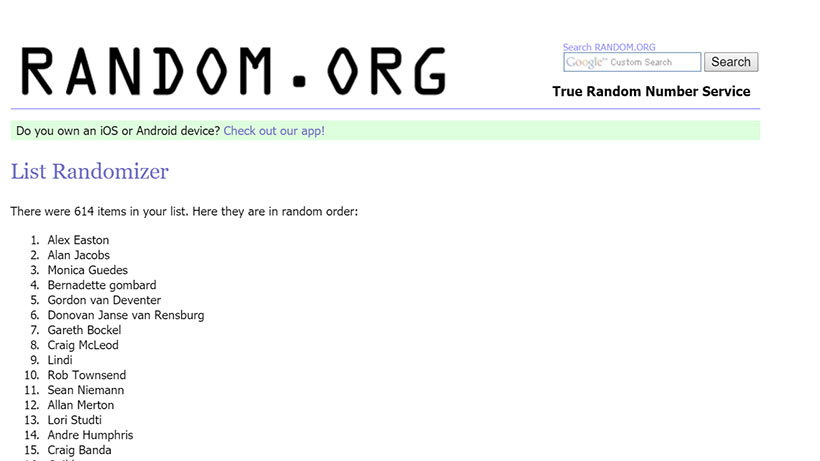 Well, at least there's a familiar name in the seventh slot, but this isn't about who came in seventh, it's about our top two winners. So, congrats to Alan Jacobs on winning the Xbox One Collector's Edition and to Alex Easton for winning the ultimate prize of the game on a platform of your choice plus all the other rad merch. Keep an eye on your emails so that we can get all your details and have the prizes delivered to you ASAP.
Thanks to all of you for entering and remember that the game is launching this week. We won't have a full review for you at launch, but we can definitely give you some early impressions by then with a full review coming sometime next week. In the meantime, you are welcome to learn all manner of cockney swears to express your displeasure at losing the giveaway.
Last Updated: October 21, 2015