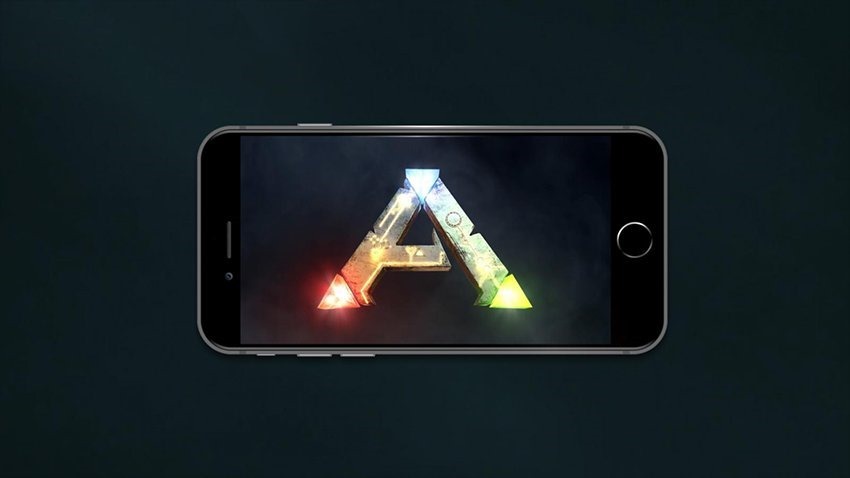 In March, ARK: Survival Evolved developer Studio wildcard revealed that its dinosaur hunting survival game would be making its way to mobiles. Then, it seemed almost ludicrous that a full-fat game like that would work on phones (or the Nintendo Switch), but we've since seen both PUBG and Fortnite make the jump to mobile with roaring success.
Now the mobile version of the game, developed by War Drum Studios, will be hitting iOS and Android in a week. On June 14, you'll be able to take your dino-hunting to the small screen, in an experience that Wildcard says will be much like the game proper. Of course, there will be a few concessions necessary to squeeze the game on to phones. You'll still get the original island map (with others coming later), and the same sort of survival and crafting mechanics. Yes, you'll still have to fashion your own clothes, items and eventually bases. Of course, the series signature tameable and rideable creatures will be present, with more than 80 land, air and sea monsters for you to bend to your will.
I will probably just spend any time playing this game punching trees in my underwear until I die. Beyond that, the same tenets apply:
Taming: Use cunning strategy and tactics to befriend, ride and breed the many dinosaurs and other primeval creatures roaming the dynamic, persistent ecosystems across land, sea, air, and even underground.
Discover: Unearth rare blueprints and Explorer Notes written by previous human denizens of the ARK from across the millennia, detailing the mysterious Island's creatures and backstory.
Craft and build: Using any means necessary – survive, craft weapons, clothes, and items, and build shelters, villages, or even large cities.
Plant, harvest, build, level-up, and customize everything visually and functionally, including procedurally-generated RPG statistics for creatures, characters, resources, clothing, gear, and weapons, both primitive and modern.
Play alone or team up to survive: Team up with, or prey on, up to 50 other players in a large-scale multiplayer online first-person environment, or choose single player mode to test your mettle against the world solo.
Join a tribe: The 'Tribe' system encourages cooperation, by supporting dynamic parties to share resources, experience points, and re-spawn points.
It's out on June 14 and will be free to play.
Last Updated: June 7, 2018