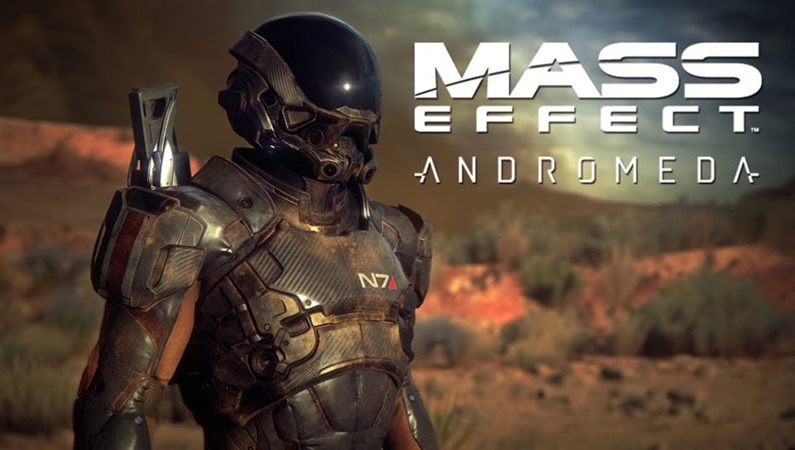 Video game transmedia isn't unusual. We've seen all manner of tie-in merchandising for video games – including films, animated shorts, and novelizations. One of the more common ones is comic books – and for good reason. There's a pretty significant crossover between fans of the two media – and when done well, can offer up great, digestible exposition that's not necessary for the game. Another bit of superfluous media that generally sits well with those who appreciate games is the sort that happily adorns coffee tables: Art books.
It's not surprising then, that Mass Effect Andromeda is getting such an art book, published by the folks at Dark Horse comics. What is a little surprising, is that said publisher may have let slip the game's release date.
According to the The Art of Mass Effect: Andromeda's pre-order page on Amazon (via Destructoid), the book will be out on March 21, 2017. That in itself is insignificant – but a bit of information nestled in its descriptions suggests that the game will be out on that date too.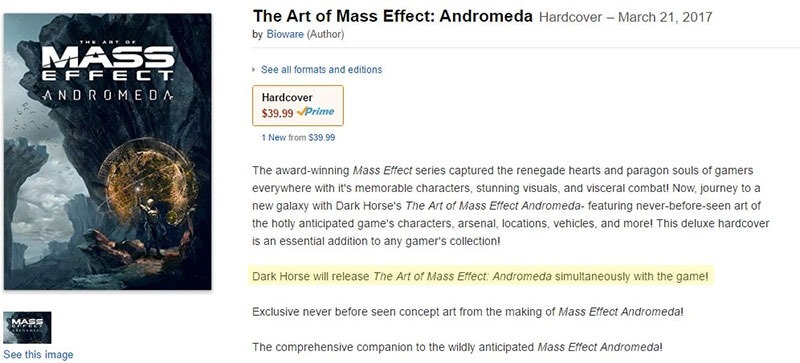 "Dark Horse will release The Art of Mass Effect: Andromeda simultaneously with the game!" says the book's blurb. While it's possible – even probable – that it's a placeholder date, it seems an unlikely one. The usual placeholder dates are the end of periods or years – so you'll see December 31 or dates of that ilk a lot.
That date also happens to be on a Tuesday – which is the day that games are traditionally released in the US.
Last Updated: October 10, 2016