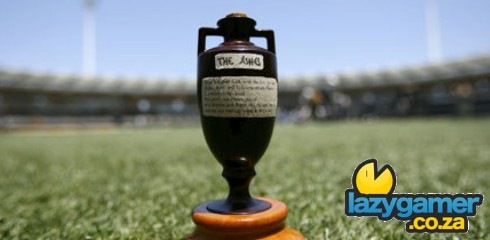 So if you have been watching the Ashes currently underway in London you would have seen Australia taking a hammering yesterday and slumping to a miserable loss.
The only thing that was missing was us doing the hammering instead of the poms but you can't have everything… or can you?
I received an email this morning from Nu Metro Interactive announcing that the new Cricket title from Codemasters, Ashes 2009, will be landing in a store near you on the 7th of August.
There has been no announcement on the price yet but for starved cricket fans I don't think that is going to be a major consideration.
I have embedded a trailer video below and I have to say it's not looking so great. But then again I don't think Codemasters have pumped that much money into this first foray into Cricket games and if we want the genre to stick around I think we need to give it a fair shot.
The gameplay is always going to be more important than the graphics and if that pulls through I will be a happy man.
Oh and seriously, how hard would it have been to get the game released in time for the start of the Ashes? That must have cost Codemasters a bundle.
Double Oh, how stupidly small is that trophy they are playing for, I know the history of it but it still looks idiotic everytime I see them holding it.
Last Updated: July 21, 2009