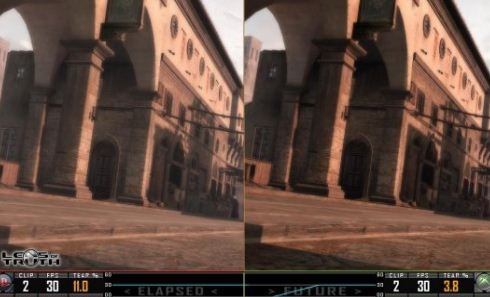 On Friday I posted up a Assassin's Creed 2 comparison article based on the findings of Digital Foundry and was subsequently told that we can't believe Digital Foundry as they are Xbox 360 fanboys and if we wanted a valid comparison then we must use Lens of Truth.
Normally these sorts of comments just ignored but since the chorus of people against Digital Foundry has been growing I thought I would just follow up and see what the difference between the two sites were and whether they had come to the same conclusion.
In short, yes they had. Both agreed that the two games are very similar but the Xbox 360 wins it due to the PS3 version having far more screen tearing than the 360 version. The PS3 version also generally had a lower FPS rate but it wasn't bad enough to be an issue.
The load times are marginally (4 seconds) quicker on the 360 version and the PS3 version is also missing one or two assets but again they are not important enough to alter your experience.
So all in all both sites came to the same conclusion and hopefully this will help stop the fanboy accusations that get levelled against Digital Foundry.
Source: LensOfTruth
Last Updated: November 23, 2009