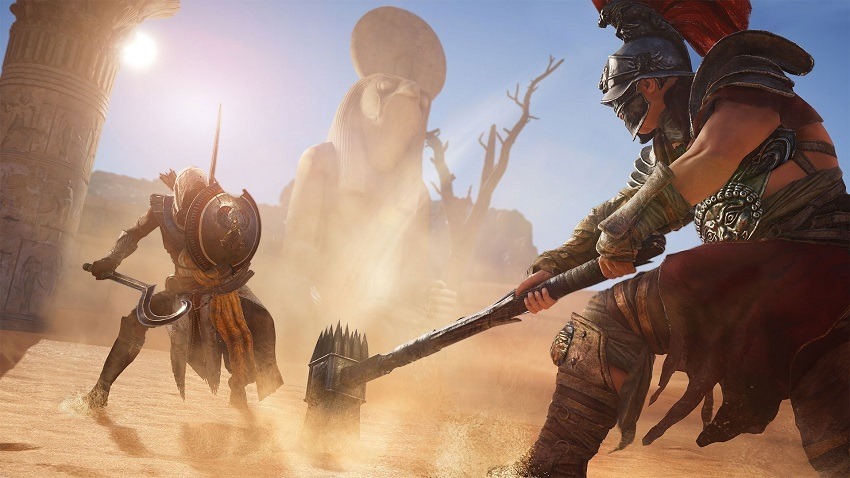 For the longest time now Ubisoft has been dodging the questions around where Watch Dogs exists in its universe of games. Calling it the modern day Assassin's Creed we never got was an easy comparison to make, but one that Ubisoft never really acknowledged themselves. A few nods here and there in both games fuelled those conversations, but it's taken Origins to confirm the link definitely.
If you cast your mind back to Assassin's Creed: Black Flag, you might recall a modern day character called Olivier Garneau. He worked at Abstergo during the modern portions of the game, before having to leave to Chicago. In Watch Dogs, set in Chicago, protagonist Aiden Pearce is tasked with taking out Garneau in a side mission. That link made it seem definitive then, but Ubisoft brushed it off as a neat easter egg. At most, a joke.
In Origins though, the event is referenced again. As Eurogamer reports, the modern sections in Origins allow you to dig into some employee history of Abstergo. And on one laptop you can find a picture of Garneau being murdered by none other than Aiden Pearce. It's clear then that Aiden exists in the same universe as Abstergo, linking Assassin's Creed and Watch Dogs pretty firmly. It's a neat detail that Ubisoft has really drawn out over the years, but there's certainly no question about it now.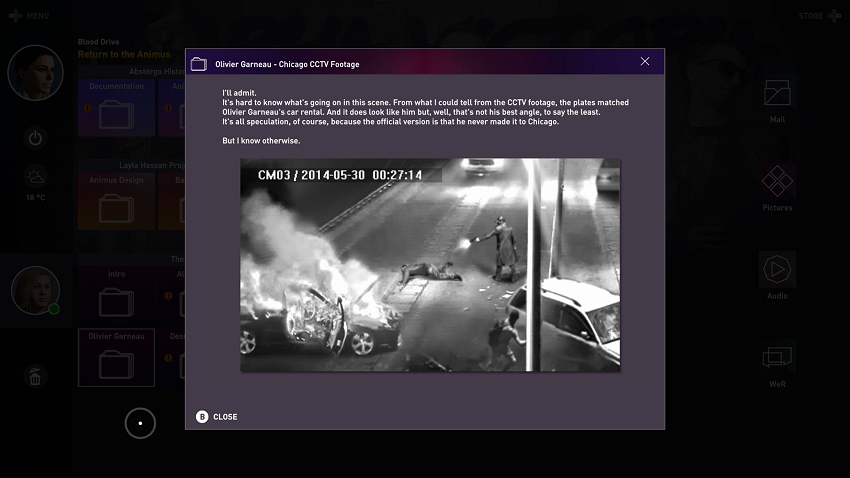 That said, it seems even more plausible that Watch Dogs will just take the position of whatever modern day Assassin's Creed titles might have been in the works. It's a clever way to apply those gameplay principles to a game not weighed down by the baggage this series brings. Even if Ubisoft doesn't want them to interact so much.
Last Updated: November 7, 2017