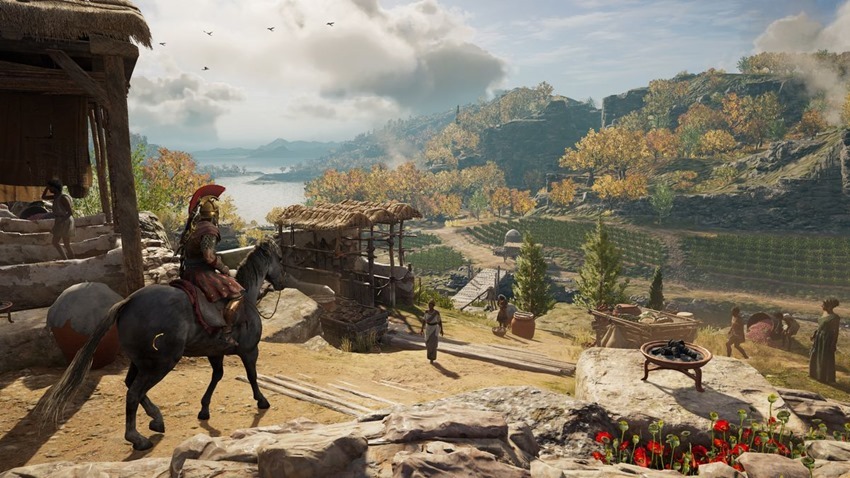 Assassin's Creed Odyssey is an already sprawling, enormous game, with dozens and dozens of hours of mostly worthwhile, meaningful content for your misthios to hack, slash and stab through. That doesn't mean it couldn't do with a little more though. Of course, there's a lot more content coming as part of the game's season pass, but in the meantime, Ubisoft has added a whole new quest. For free.
The free story quest is part of a series of missions that Ubisoft calls Lost Tales of Greece. This first one is called "The Show Must Go On," and comes as part of the 1.06 patch that rolled out yesterday. It's a multi-part mission that, as its name implies, involves the theatre. It's a nice extra to keep players engaged until the real story missions from the Season Pass come out in December. If you're struggling to find it, you'll locate the quest giver around the amphitheatre in the city of Elis in the region of Elis.
The patch also fixes a multitude of issues, and adds some nice quality of life changes, including one that auto-crafts arrows if you run out. Here's a small look at the general fixes. The full patch notes are extensive, and you can find them here. Warning though, the patch notes may contain a few spoilers.
Addresses an issue that caused Athens' architecture to load slowly.
Addresses various weather, water textures, and display issues.
Addresses various player and character animations.
Fixes various world object graphic and animation anomalies.
Addresses various issues with world lighting.
Last Updated: November 2, 2018