Assassin's Creed Origins is already making a strong impression with its first showing here in Los Angeles for E3, and I was pretty happy with the early snippet of gameplay on offer following the game's formal reveal during Microsoft's E3 press conference. One of the biggest gripes Assassin's Creed of the past had lobbed against it was it cookie-cutter filler. Obscene numbers of repetitive side-activities that sought to only artificially lengthen your time into the world, and make the main look like a soupy mess of points of interest.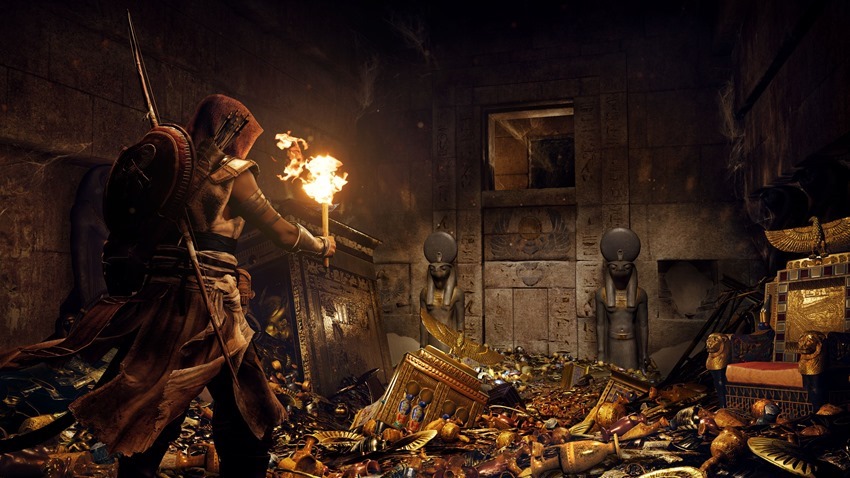 Origins seems to understand this criticism, and it's clear from the HUD alone that things have changed. You'll no longer have an all encompassing mini-map on the side to lead you from treasure to treasure. Instead, a single bar on the top show you any objectives that might be active or otherwise directly in front of Bayek. Everything else is hidden from view, encouraging a sort of natural exploration that has been missing from the franchise almost since conception.
Julien Laferriere, the producer on Origins, says that he and his team really want to immerse players as much as they can in their hand-crafted Egyptian region. That means looking for more environmental clues rather than moving towards a point on a map, which helps bring this region alive in a way that past games somewhat ignored.
"We wanted for players to look for visual cues in the world, to be able Egypt in the way we crafted it. That's also the reason why we brought Senu, your pet eagle. She will give you a brand new perspective, a top-view perspective, on that world. We really wanted to give you a different approach. But an approach that would allow more immersion for the player. That's why we made a really minimal UI so that players can really absorb that world we've crafted."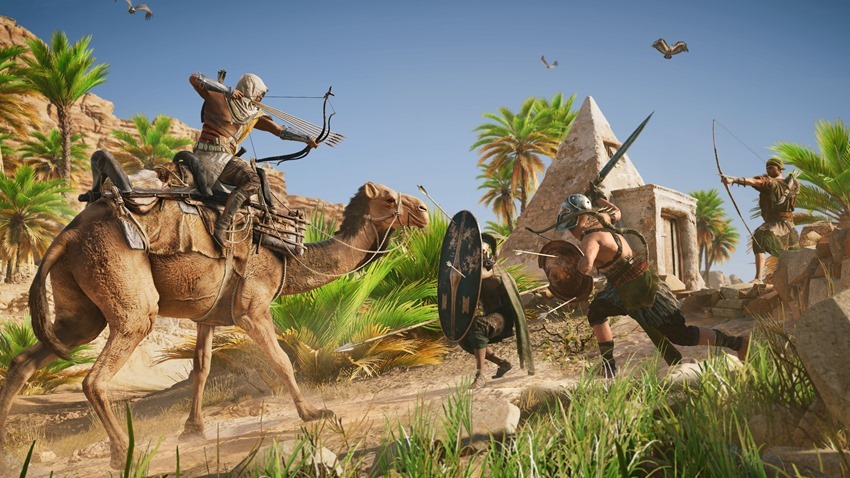 With these no focuses on some of the core pillars of Assassin's Creed gameplay, Ubisoft is hoping to lure in a new batch of players that might be enticed by the soft reboot nature of Origins. It's a tale that's seeking to flesh out the starting point of some elaborate lore, but it could serve as a perfect springboard for you to dive right in, according to Laferriere.
"For us as storytellers, it's really really fun to be able to thread together the missing links together with the origin story. For new players also, it's a good moment to join the franchise as well because we're telling the story of the first organised brotherhood of the assassins. So I think it's going to be super interesting for the fans, but also for new players as well."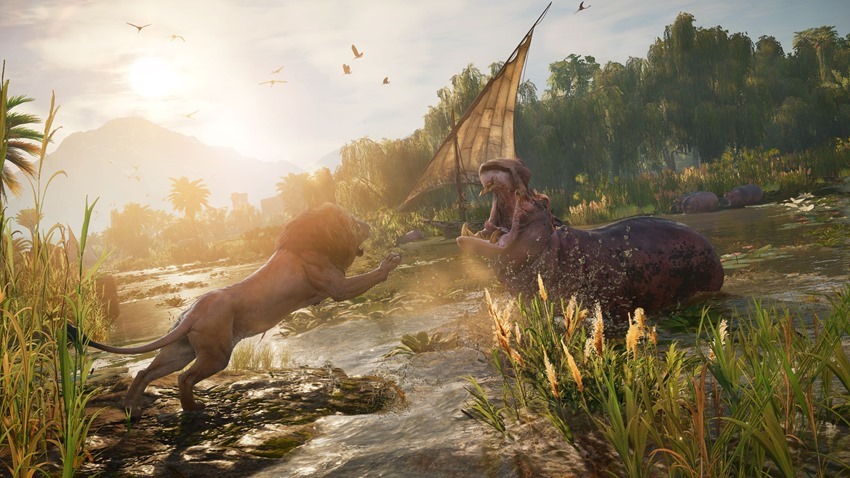 Assassin's Creed Origins is out this October for PC, Xbox One and PS4. You can watch our video preview of our time with the game here, or read our full written hands-on preview here.
Need more E3 in your life?
Check out our E3 2017 portal powered by Megarom Games and PlayStation
Last Updated: June 13, 2017