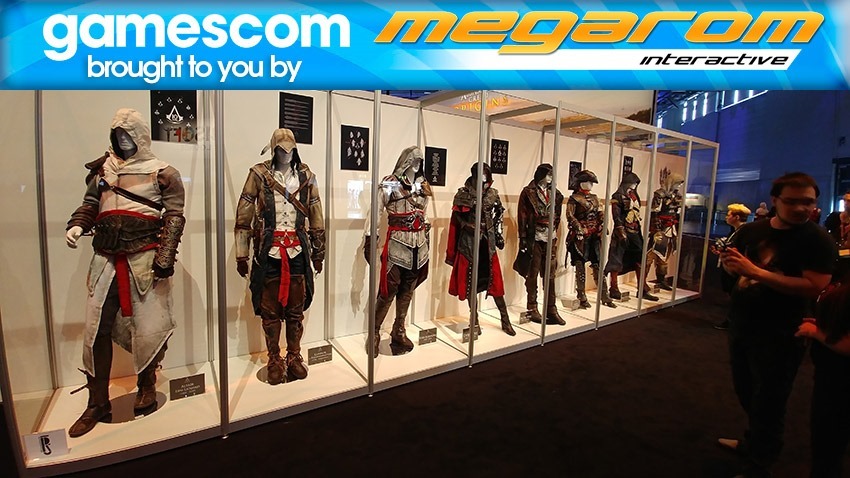 Yesterday was a strange start to Gamescom for me. After 16 hours of travel (roughly half of it spent next to a burly chap for whom personal hygiene is non-existent), I got off the plane and went straight to the biggest gaming showcase in the world. I was excited! For the first time, I got access to the opening ceremony stuff, which this year kicked off with the Chancellor of Germany, Angel Merkel, talking. Imagine that, me, in the same audience and room as the real leader of the free world.
So I spent a lot of time waiting about, only for it to start and be entirely in German. While I know the words for many different types of sausages, my day-to-day German is poor, so I spent much of the time smiling politely, laughing when everybody else did and looking around awkwardly. After that, I was free to explore the show floor and its many colossal halls. That's a bit of a treat, to be honest – as at these things I'm usually stuck in meeting after meeting after meeting, with barely a few minutes to go venturing through ol' Gamescom itself.
It's certainly an experience. There's so much to see and do – if you plan on playing games, that is – that a few days isn't nearly enough. On top of the handful of halls (each of which dwarfs our own awesome, but significantly smaller rAge), there's a Cosplay village, oddball sports, a console museum, panels and more esports than you can shake a stick at. Oh, and an entire hall filled with just about all the gaming and pop culture merchandise you could ever dream of. Just don't look at the prices in Euros and convert them to Rands unless you feel like crying. If you love games, and are ever fortunate enough to be able to come through to Gamescom, expect to have a good time.
these pictures were all taken with an LG G6, which LG South Africa was kind enough to loan me for Gamescom.
Today the show opens up to the public though – which means that instead of halls filled with thousands of people, you can expect them to be filled with tens of thousands of them.
Need more Gamescom in your life?
Check out our Gamescom 2017 portal powered by Megarom Games
Last Updated: August 31, 2017