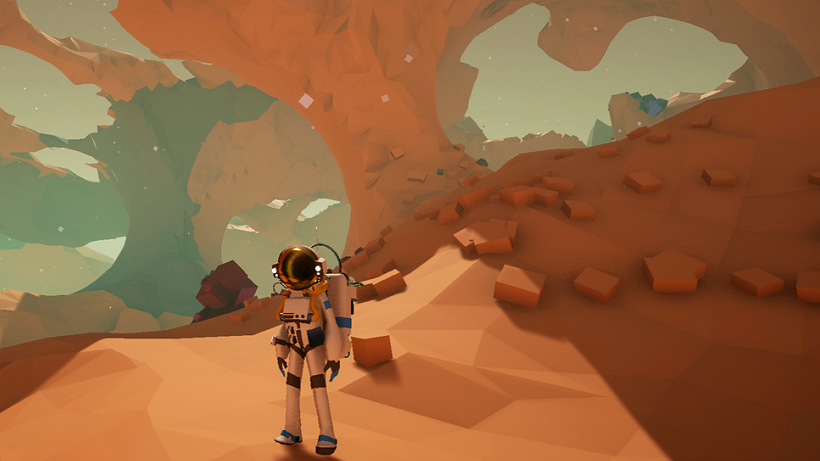 I love space. I love the idea of getting lost in galaxies that are seemingly endless, while venturing forth to create something new and exciting in spaces yet unexplored. I'm also probably never going to be able to do that in real life, which is why I love the escapism of video games so much. In particular, I'm loving the ideas behind a new space explorer, Astroneer.
A game that I've never heard of until today, the Astroneer is already checking all the right boxes for me. Firstly, a unique sense of style with an art direction that blends solid colours with low-poly art to create a welcoming, intriguing space setting. I mean, just look at some of these gorgeous views from in-game shots.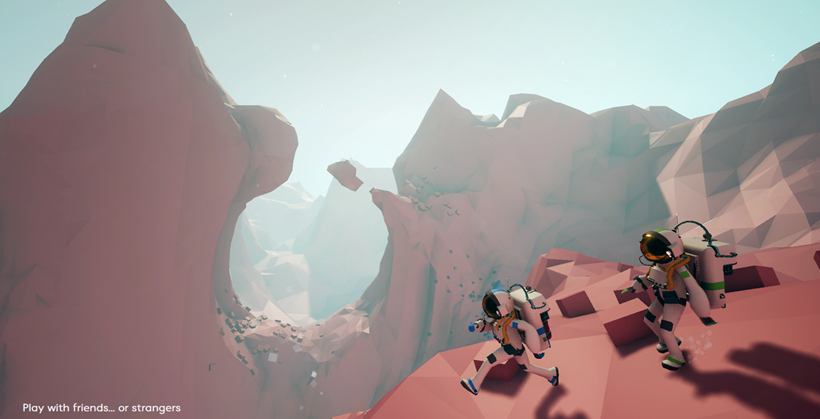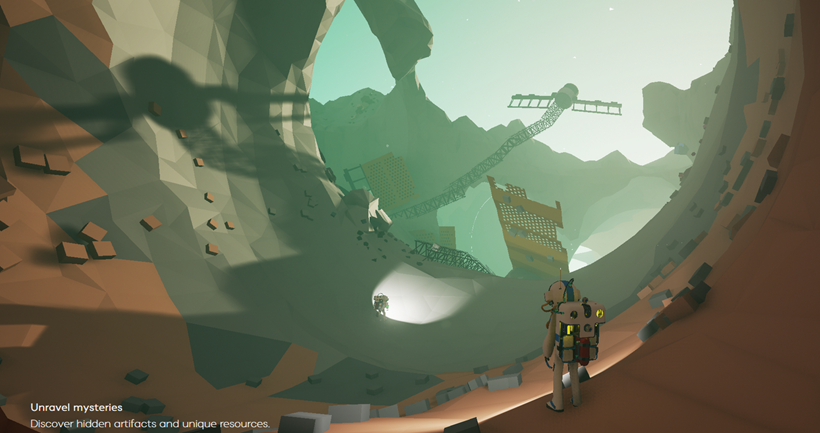 The game itself is a bit of a mix between elements from Minecraft, Grow Home and every science fiction film set in space. The Astroneer takes a stylised approach to things, but it's got its hooks deeply embedded in "real" space science rather than fantasy. So more Interstellar and The Martian than Star Trek or Star Wars, for example.
You'll be able to terraform planets, explore new procedurally generated worlds and even bring a buddy along for the ride. Most of which can be seen in the game's debut trailer below. It pretty much sold me as is.
Astroneer currently doesn't have a release date, but developers System Era Softworks are planning a Steam Early Access launch early next year. For now the game is only coming to PC, but let's see what a bit more public interest will do to that.
Last Updated: October 8, 2015