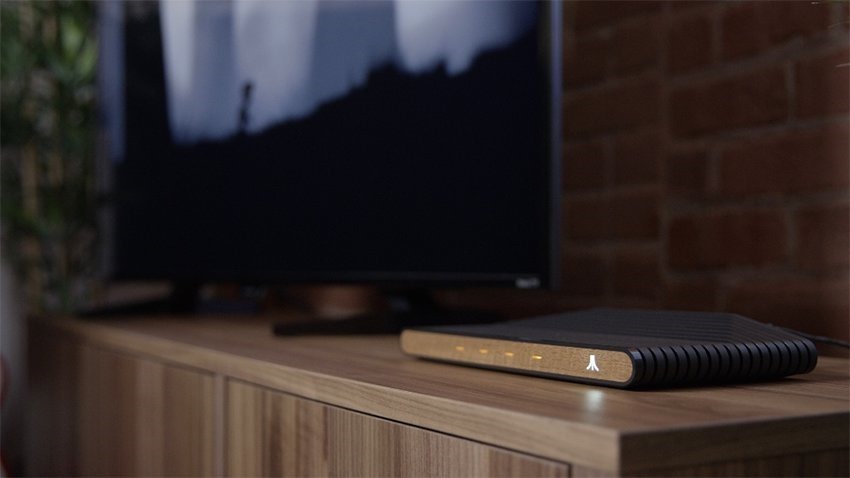 At E3 this year, Atari announced that it would be returning to the hardware business, with a brand new console. Many expected another set-top Android box, loaded with licenced Atari emulators and the ability to play a few current Indie games.
It turns out that's not quite the case. Atari has revealed more information on its Ataribox, and it seems like it'll be a little beefier of a machine. The ghost of Atari is set to launch an Indiegogo campaign for the machine within the next month, with an expected release sometime next year.
It'll run on an unspecified AMD chip, with AMD Radeon tech powering the visuals. It'll also run a custom implementation of Linux, as a way to make the platform open. The system will come loaded with a library of classic Atari games, but also offer the sorts of things you'd expect from a PC: streaming, browsing, apps and the like.
"People are used to the flexibility of a PC, but most connected TV devices have closed systems and content stores," Atari's Feargal Mac told Gamesbeat. We wanted to create a killer TV product where people can game, stream and browse with as much freedom as possible, including accessing pre-owned games from other content providers.
So it's essentially a mid-range Linux PC in a very nice box with retro wood panelling. It'll sell between $250 and $300 apparently, putting it in the same cost range as the current consoles; the Xbox One, the PlayStation 4 and Nintendo's Switch. That makes me think this will be a bit of a niche offering but one I wouldn't mind owning – purely because it's so damned sexy.
Are you interested in a budget-minded set-top TV box?
Last Updated: September 27, 2017