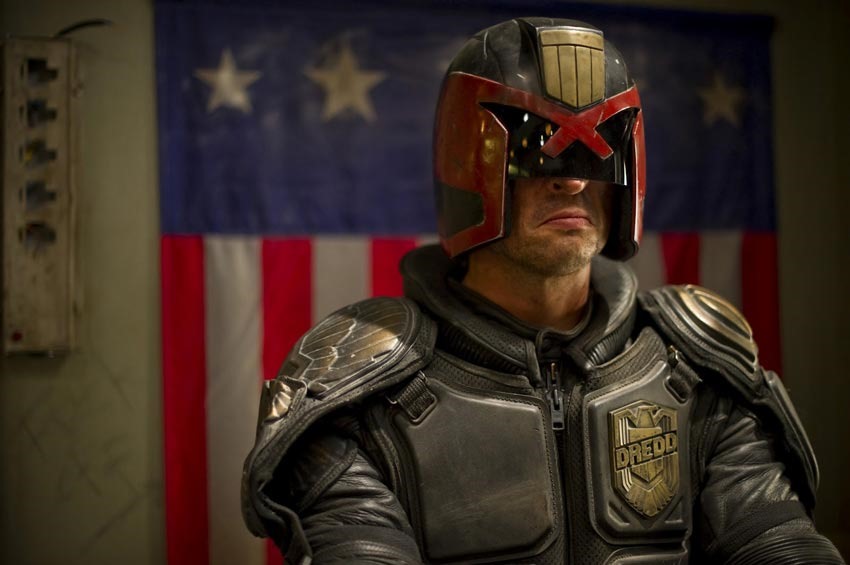 400 million people living in the ruin of the old world and the mega structures of the new one. Mega blocks. Mega highways. Mega City One. Mega dud of a movie at the box office. 2012's Dredd 3D may have been a pitch-perfect adaptation of the lawman of the future, but not even the threat of a ten-year stretch in the Iso-Cubes for failing to appreciate a damn good movie could convince people to swarm their nearest cinema to see the flick.
In the years since then, fan lobbying has been intense for a return of the Law. Thing is, Dredd is a concept that probably doesn't work well on the big screen. Smaller screens however? That's where the real potential lies for the infamous chin of justice. Potential which will finally be realised on that medium.
According to Entertainment Weekly, a live-action adaptation is in the works again, with an ensemble cast for Judge Dredd: Mega City One. News which was soon confirmed by Producer Brian Jenkins and Rebellion CEO Jason Kingsley:
The current setup for this latest adaptation? Judge Dredd policing crime, alongside several other law enforcers who have the authority to be Judge, Jury and executioner on the streets of a very hostile city that is choking under the weight of rampant crime. So imagine Law & Order, except the first half of the show involves your usual investigation and the second features less courtroom drama and more Hi-Ex rounds being fired into criminal scum. I AM THE LAW.
"We're very excited to be beginning the journey to get more of Judge Dredd's Mega-City One on the television screen," producers Jason and Chris Kingsley said in a press release.
Thanks to the legions of fans who have kept up pressure on social media, and a lot of background work and enthusiasm, we aim to make a big budget production that will satisfy both our vast comics audience and the even greater general screen-watching public.
Talent and a network (C'MON NETFLIX) still need to be found, but here's a swanky new teaser poster: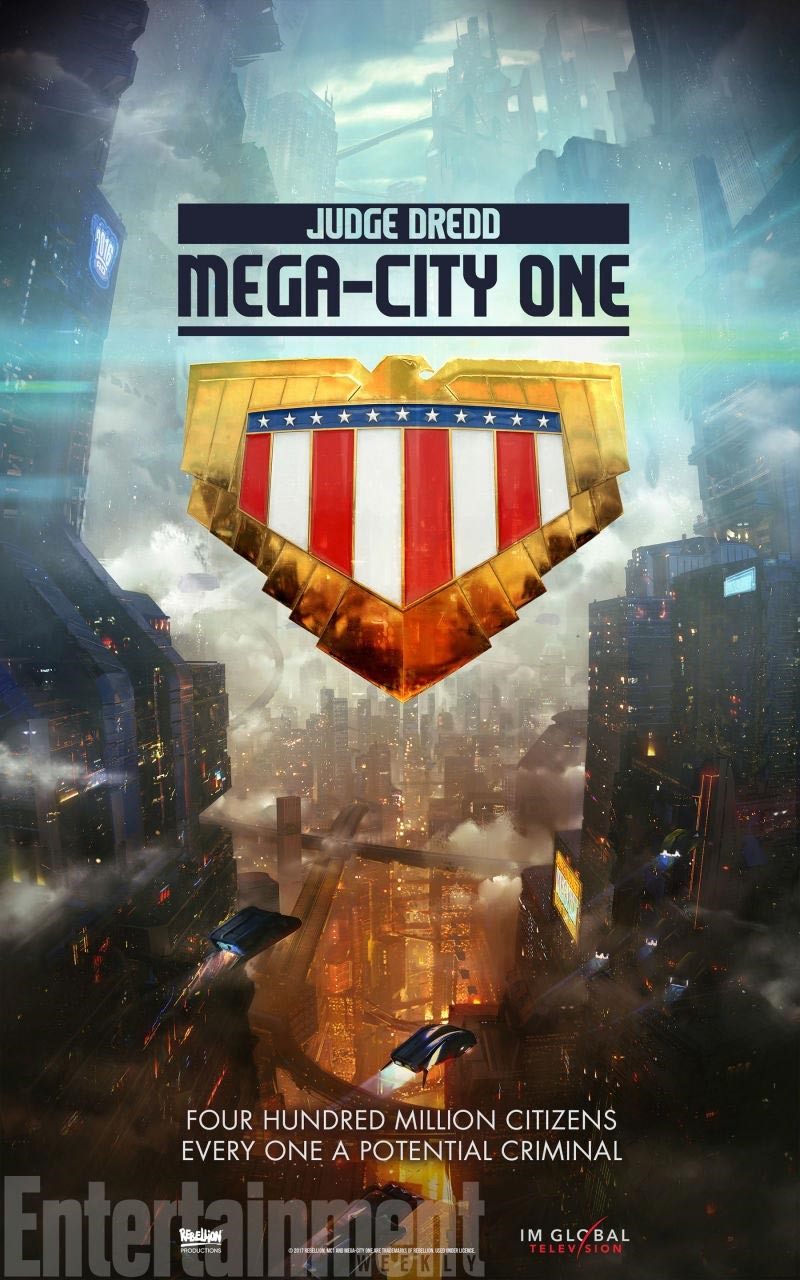 Here's hoping that Karl Urban is game to don the helmet again for a TV series that is as violent as it is weird. JUDGEMENT TIME!
Last Updated: May 11, 2017