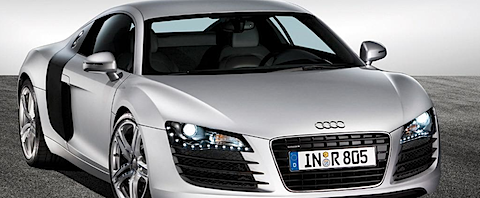 Earlier this year, there were rumours floating around the internet saying that Forza 3 could be releasing in late 2009.
Microsoft haven't officially announced anything yet, but there is a very good possibility that they are holding the announcement back for a big announcement at E3. So as the title suggests, the rumour of Forza 3's imminent announcement has come back to us because of a slip up from Audi in an interview with Videogameszone.de.
More after the jump.
So here is what happened. Videogameszone asked Audi if their lovely R8 supercar would also be playable in Forza 3, and not only in Gran Turismo 5, to which Audi replied:
"As Forza Motorsport 3 – like Forza 2 before – belongs to games of high-quality-standards, Audi will be probably represented."
So what does this sentence tell us? It tells us that they seem quite aware that there is in fact a Forza 3 and it is quite possible that they have already seen early build or proposals from Turn 10 or Microsoft already, since they already spoke of it's quality.
What it also tell us is news that isn't that great. You see, when they speak of their representation, they say the word "probably". This makes me think that if major manufacturers like Audi aren't already fully signed on, then the game may not be as far along as people are hoping.
An announcement at E3 is entirely possible, but I am not so sure about a 2009 release date, but I could be proven wrong very soon. All I do know is that there is probably a lot of work to still be done, and even if the game is announced, we most probably won't be seeing any gameplay footage anytime soon.
When E3 gets here, we will know for sure.
Source: Videogameszone.de
Last Updated: May 13, 2009