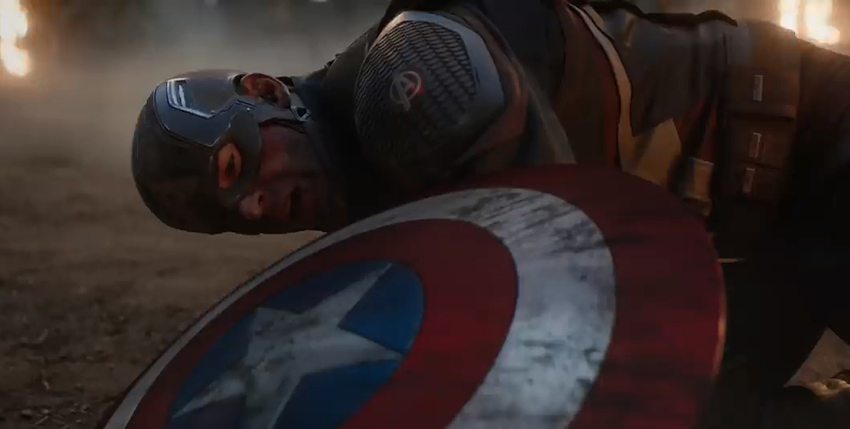 Look, we've off-handedly been referring to Avengers: Endgame as the most-anticipated comic book movie of all time, but I think it's safe to say that assessment became a cold hard fact yesterday. That's when ticket sales for Marvel's epic conclusion to their 10-year long Infinity Saga (as the first three Phases of the MCU are now referred to) finally opened… and the internet promptly pooped itself.
Locally (after an almost unbearable delay that saw cinema chain social media accounts get harangued), the likes of Ster-Kinekor and Nu Metro saw their sites/apps grind to a halt under the torrent of fans trying to book seats for Endgame. If you thought this was another case of local infrastructure buckling, think again as all the major online ticket sellers/cinema chains worldwide saw their sites clogged up badly. Some had to implement queuing systems to keep their services from being bombarded all at once to the point of breakdown. Something did get broken though, but luckily it was a good thing.
According to mobile ticket seller Atom, sales on their platform were triple that of previous film Avengers: Infinity War. That's already ridiculously impressive, but it gets even more so as US ticket-selling giant Fandango reports in America alone it destroyed the previous record set by Star Wars: The Force Awakens in 2015 of $50 million pre-sales tickets over a 24-hour period in just 6 hours!
As Fandango's Managing Editor Erik Davis states, this is "a groundbreaking and historic accomplishment." Infinity War is already the biggest superhero movie of all time at the box office with $2.048 billion earned globally. We always expected that hype to translate into Endgame posting a bigger total, but at the rate tickets are flying here, we can probably expect that record to get utterly obliterated.
And if you somehow still aren't hyped for Endgame yet (are you even human?!), Marvel actually released a short new trailer yesterday as part of the announcement that ticket sales were opening. This one actually contains some very intriguing scenes as it peels back the curtain further than any of the other previews (though still not really spoiling anything). It seemingly also hangs up new curtains though, as one particular scene involving Thor and Captain Marvel has seen one major detail from when we saw it in the previous trailer.
Avengers: Endgame releases in cinemas on Friday, 26 April 2019. Unless you were one of the lucky ones that actually managed to fight your way through the technical issue and get tickets to the advance screening on Thursday 25 April.
Last Updated: April 3, 2019