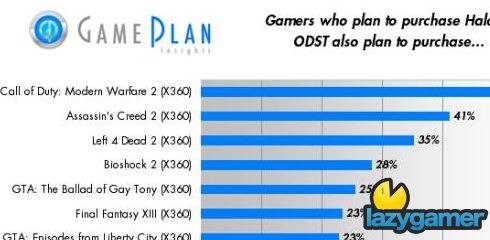 Gameplan has been doing some research and has come to the conclusion that the big distributors are right to be scared of Halo and MW2. The spate of titles being pushed to next year is starting to become a joke but it is simply due to the fact that there are to many big hitters coming in the next few months.
Their research targeted people who were intending on buying Halo ODST and according to that research those buyers will also be picking up 2 other titles. Out of those 2 other titles 50% of them will be getting MW2 with Assassin's Creed 2, Left4Dead2 and Bioshock 2 all putting in a good performance.
Obviously now with Bioshock 2 also being pushed until next year the retailers shelves are a little more open but will quickly be filled with GTA: The Ballad of Gay Tony and Tekken 6.
Don't get upset that virtually all the games listed are 360 titles, remember they only interviewed planned ODST buyers.
The entire list is below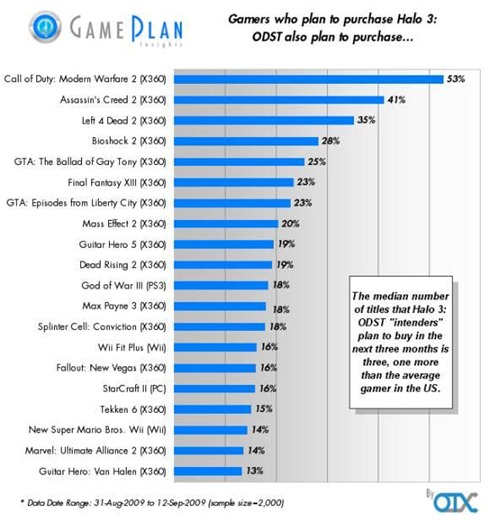 Source: Gamasutra
Last Updated: September 23, 2009