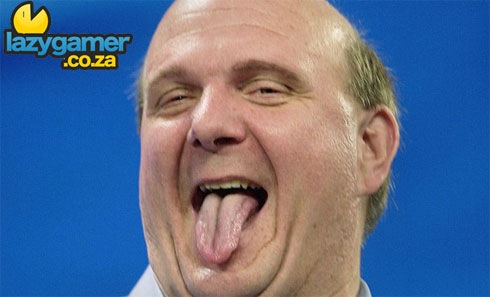 The next big thing for Microsoft at the moment is Cloud Computing (which I am not the biggest fan off), but cloud computing really has nothing to do with gaming.
However recently Steve Ballmer was at the University of Washington to give a speech on Cloud Computing and during the Q&A time he had the following to say.
"In the case of the TV we've got both strategies. We actually have a TV implementation in some senses built into Windows,"

"It works really well for small screen TVs that you might call a PC, but for that big screen device here's a piece of hardware that we build, there's no diversity. You get exactly the Xboxes that we build for you. We may have more form factors in the future that are designed for various price points and options, but we think it's going to [be] important."
Unfortunately no one really knows what the big man is talking about but the most common guess at the moment is that Microsoft are still looking into embedding the Xbox 360 player inside other pieces of equipment.
Take for example the PVR from DSTV, they could then licence the Xbox 360 technology and offer a DSTV branded PVR that also doubles as a games machine, or Samsung could embed the Xbox 360 technology to give you a 42" TV that is also a gaming console.
I really think the idea holds a lot of promise and if they can get the technology right I could see it being a winning blow in the console war.
Source: Gearlog
Last Updated: March 8, 2010