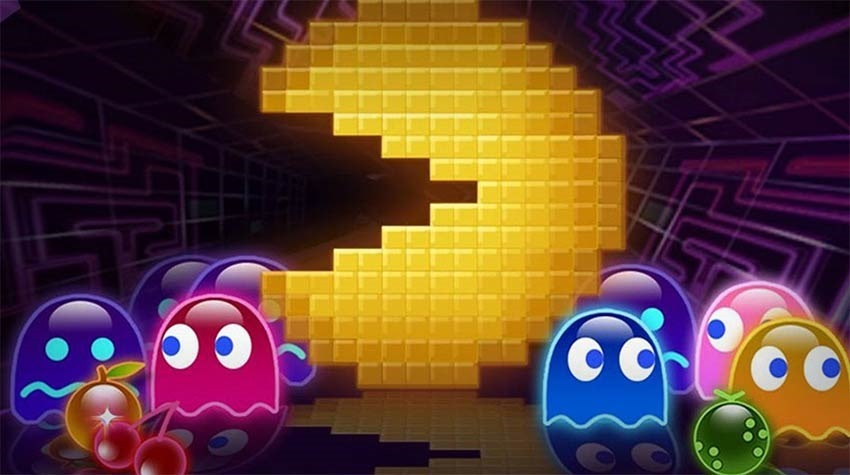 I'm not entirely sure which is more depressing. Realising that the ubiquitous symbol for gaming in general, Pac-Man, is soon to be 40 years old, or the incredible realisation that you're actually older than Pac-Man. Either way, I'm pretty miserable right now. Yes, the yellow circle that goes "waka waka waka" and eats ghosts on a maze is very nearly hitting the big FOUR OH, and series custodian Bandai Namco has some celebrations planned for the duppy-devouring disc.
Pac-Man has been gobbling up coins in arcades since May 22, 1980, going on to become a pop culture icon. To kick-off the 40th celebrations, Bamco's released a new theme song called "Join the PAC" by Japanese Techno artist, Ken Ichii. Joining the PAC has a very different meaning in South Africa, but we can bop along anyway.
Next year, there'll be a series of global celebrations, with a few brand deals and endorsements that should see Pac-Man stuff plastered everywhere.
"Everyone at Bandai Namco Entertainment is extremely proud and excited to celebrate 40 years of Pac-Man, not just a video game icon, but a true cultural icon," said Chris Gilbert, Senior Vice President of Sales and General Manager at Bandai Namco Entertainment America Inc. "2020 will be a monumental year as we celebrate Pac-Man's birthday all year long with ground-breaking brand partnerships, a new theme song, and engaging events around the globe."
Meanwhile, fi you want to play a bit of a modernised Pac-Man that retains the spirit of the game but adds a new dimenions to things, I can't recommend Pacman Championship Edition DX or Pacman Championship Edition 2 enough. WAKA WAKA WAKA
Last Updated: November 5, 2019