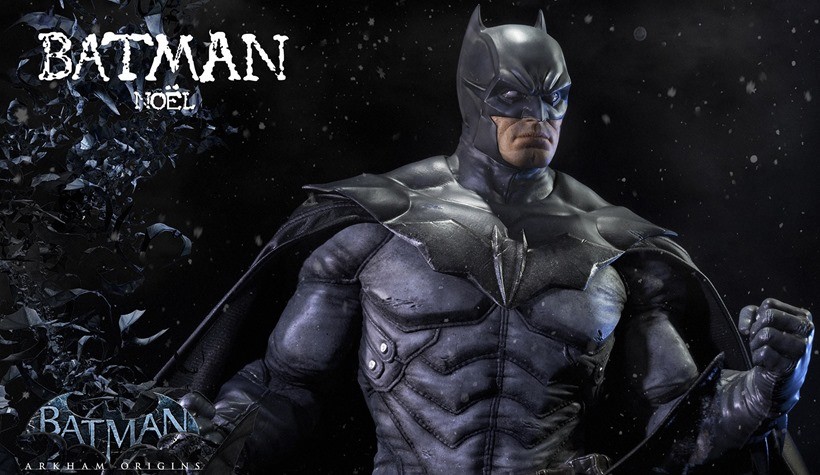 Who's your favourite Batman artist? Over the years, many an artist have put their signature touch on the Dark Knight. Neal Adams re-energised the campy crusader into an international force of justice, Norm Breyfogle brought a unique sense of style and movement to the 1990s Batman, David Mazzuccheli created the definitive rookie vigilante and Greg Capullo's current four year run with the hero has resulted in a dark but human take on the character.
And that's just the tip of the iceberg. I haven't even mentioned Bruce Timm, Alex Toth, Paul Pope or Don Newton. One of my personal favourite Batman artists however, will always be Lee Bermejo. There's a certain sense of darkness to the heightened reality that his Batman projects, who truly feels like a nightmarish persona of a damaged individual.
Now imagine being on the wrong side of such a Batman, who also happens to be especially grumpy on the night before Christmas. That's the idea behind Batman: Noel, which placed a Dark Knight spin on a Christmas Carol. Yes, Batman was essentially Ebenezer Scrooge, but with more leather, Batarangs and fist-based justice. It was awesome.
It's a great book, with a great design for the Batman. And it's that design which is just popping in this Prime 1 replica. The catch here however, is that the Lee Bermejo design has been applied to the Batman model from Batman: Arkham Origins. It's a hybrid of sorts, but one that I MUST HAVE. Christmas gift idea, nudge nudge wink wink say no more guv'na:
"I'm going to scare him. scare him so badly he doesn't dare ever follow in his father's footsteps"

Prime 1 Studio is proud to present MMDC-03 Batman Noel from the Batman Arkham Origins designed by acclaimed artist Lee Bermejo.In this spectacular graphic novel, Batman must come to terms with his past, present and future as he battles villains from the campy 1960s to dark and brooding menaces of today, while exploring what it means to be the hero that he is.
Batman Statue Features:
Size: Approximately – 30 inch
Flexible Cape
Accessories include :
One (1) Switchable fist
One (1) Switchable first holding Batclaw
One (1) Switchable Normal Portrait
One (1) Switchable Angry Portrait
Exclusive version:
One (1) Switchable Berserker Portrait
Prime 1 is only making 2250 of these statues, with the exclusive version being limited to 750 of them at a price of $899 each. Some of you might want to club together to afford to buy me this for Christmas, I really don;t mind.
Last Updated: November 3, 2015