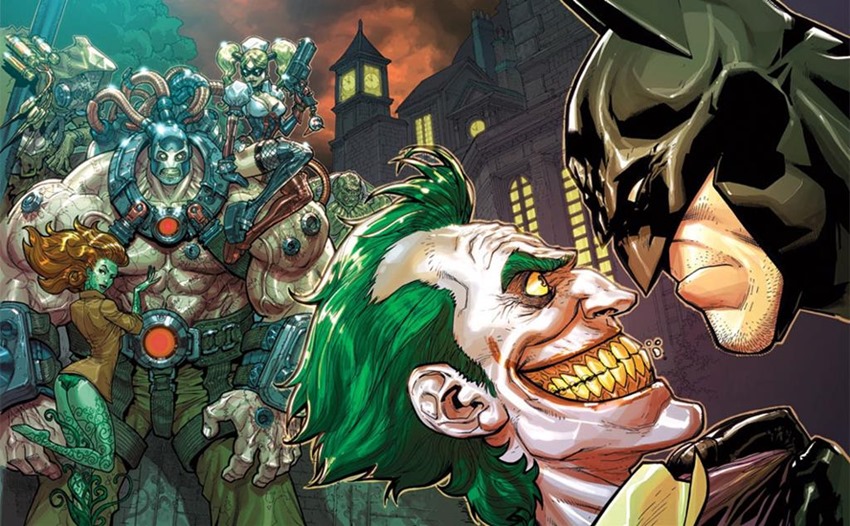 Until 2009, Batman had been the star of several good video games, but he'd never headlines a great game that gave players the chance to flex their muscles as the caped crusaders. Beat 'em ups and even a few mystery games had all made ample use of DC's dark knight intellectual property, but none of them had managed to combine everything that made Batman so iconic, into a Bat-Swiss Army Knife of intelligence, brutality and raw cunning.
That is, until Rocksteady came along. In 2009, Batman: Arkham Asylum was released and action games were changed forever. While this incarnation of the Gotham vigilante made a mark on the gaming world with a combination of action, detective work and stealth, there was so much more to love than just violent fisticuffs and an original story.
Arkham Asylum set a benchmark for care and attention, as Rocksteady spent years creating a world that stuffed with Easter eggs and nods to the source material. This was an attempt to treat Batman seriously, to give the dark knight a chance to shine in an industry-defining moment. Rocksteady succeeded, paving the way for a whole universe of sequels and spin-offs that would eventually culminate in the ultimate Batman game, Arkham Knight.
It all had to start somewhere though, and ten years later, here's a look back at the development and aftermath of the British studio's first trip to the madhouse and the insanity that they unleashed.
Origin story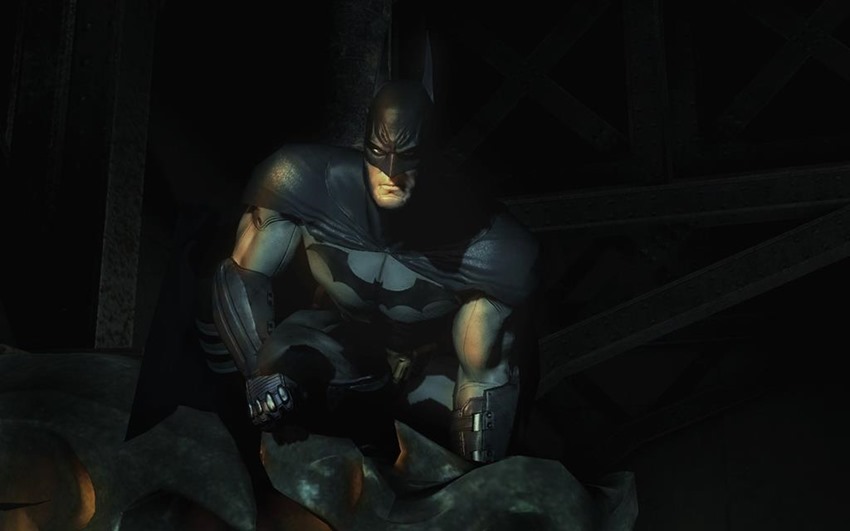 Video game publisher Eidos Interactive first obtained the rights to make a Batman video game in 2007.
After being impressed by Rocksteady Studios and their prototype for what a Batman game could be, worked kicked off in the spring of that year with an eye on a 2009 release.
Wanting to not only create a Batman game that felt unlike anything else on the market at the time, Rocksteady decided to approach writer Paul Dini to help out on the story for their game.
Rocksteady had already settled on Arkham Asylum for the location of their game, but they wanted an original story around which the game could take place and introduce several familiar characters from Batman's long history.
Batman: Year One
Beyond making just the definitive Batman game, Rocksteady also wanted to try something different: A Batman game that would appeal even to non-fans of the franchise.
To do just that, the studio knew that they would need to buckle down and focus on three core attributes: Batman's combat skills, his ability to sneak up on enemies and the dangerous intellect that made him the world's greatest detective.
For the combat, Rocksteady went through three distinct iterations: The first idea involved Batman attacking according to a series of action rhythms that were inspired by Guitar Hero.
The second combat idea took all the action to a two-dimensional plane and had players focus on matching coloured circles together to land attacks.
Eventually, Rocksteady merged both ideas together to create something entirely new: A three-dimensional arena wherein players could create their own rhythm between enemies, punching, slamming and using gadgets to end an encounter.
A Serious House on Serious Earth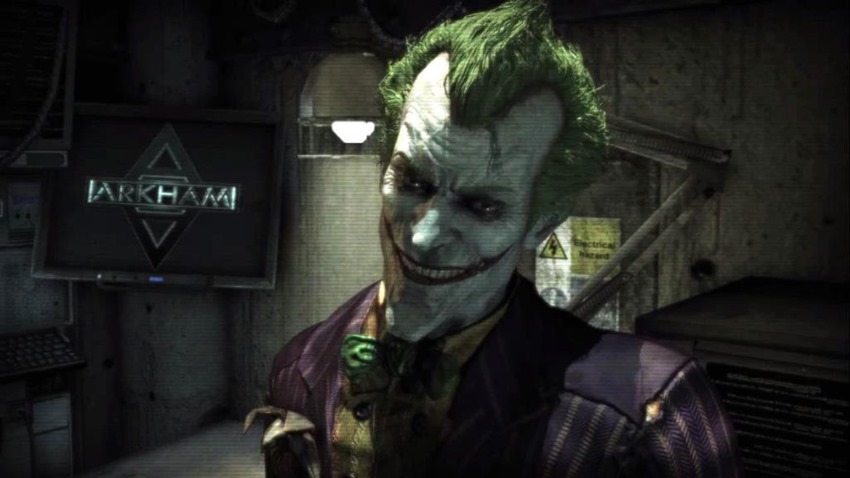 Meanwhile, work on the atmosphere of the game continued, with Rocksteady pulling plenty of influence from legendary Batman graphic novels such as Grant Morrison's Arkham Asylum: A Serious House on Serious Earth
The undersea claustrophobia of 2007's Bioshock and various comic book runs from across the decades also inspired the mood of Batman: Arkham Asylum.
Rocksteady also wanted to emphasise a Batman who was true to the character that the comic books had created: A no-nonsense vigilante who would never ever break his rule to never kill his enemies, no matter how much the odds were stacked against him.
The reanimated series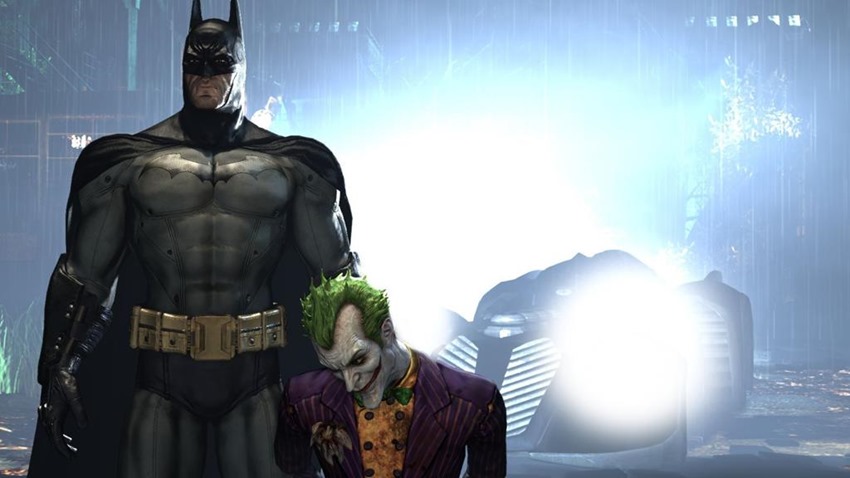 When it came to casting the voices of Batman and his arch-nemesis The Joker, there was only one natural choice: Kevin Conroy and Mark Hamill.
For Arkham Asylum, Hamill was given thousands of lines to voice while Conroy was given relatively fewer in comparison, to help create a more distinct contrast between the two adversaries.
With all the pieces in place, development continued for around 21 months.
More voice actors were hired, including Arleen Sorkin who reprised her role as Harley Quinn.
Batman returns to development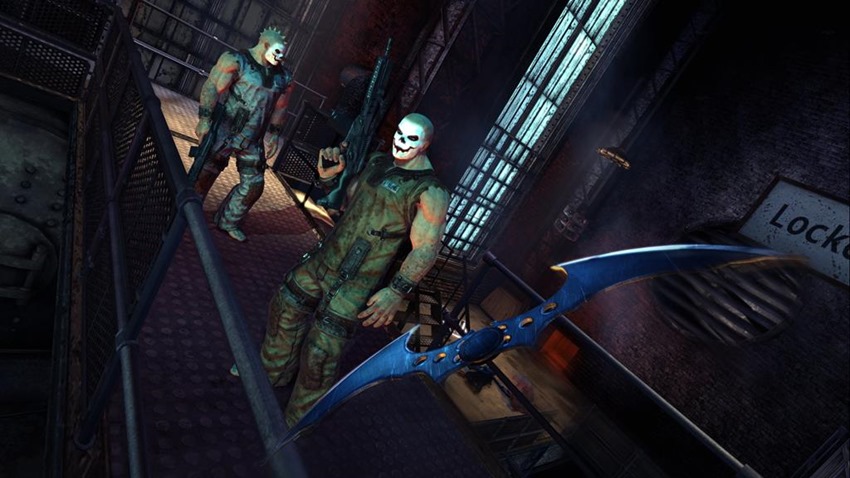 Other villains such as Mr Freeze was saved for the sequel Arkham Asylum as Rocksteady felt that his character would not mesh well with the more personal nature of the scheme that the Joker had come up with.
During development, the Batmobile and the Batwing were considered as playable vehicles, but due to limitations at the time and the extra work required, these were shelved.
Work continued on, and Rocksteady's 40 man team grew to 60 employees during this period as the studio worked on creating a game that was both stylistic and modern.
Batman himself was modelled after the bulky acrobat that Jim Lee had designed during his Hush run on the title.
The final Batsuit costume was also an effort to blend of both modern and classic design influences.
There's also a report that it took one man at Rocksteady two years just to nail the design and development of Batman's cape.
As for the Joker, Rocksteady wanted to create a version of the character who looked nothing like his movie counterparts.
The team eventually settled on a look that took plenty of inspiration from Alan Moore and Brian Bolland's 1988 graphic novel The Killing Joke, creating a Joker whose haggard and gaunt appearance hid a dangerous and cunning sociopath.
Welcome to the madhouse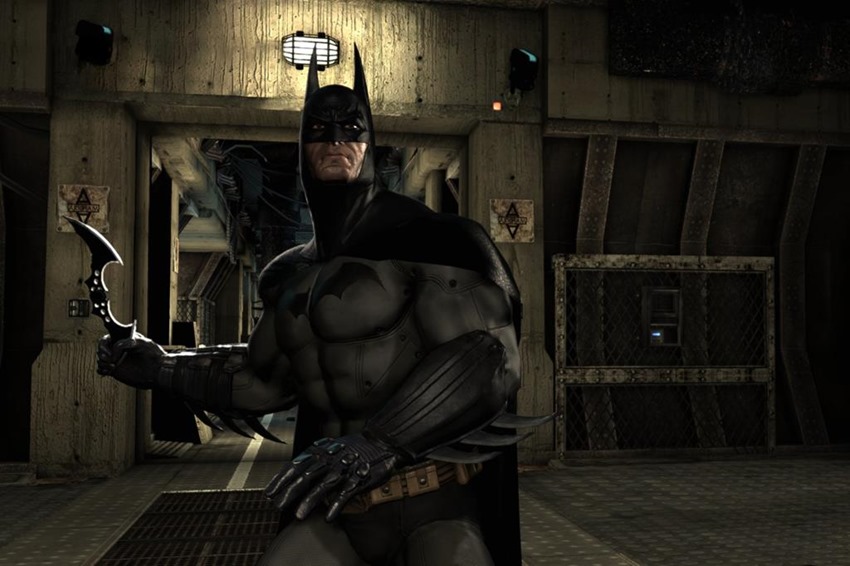 Arkham Asylum was also designed as a character of its own, blending Victorian England architecture with Gothic and industrial aesthetics to create a unique take on the iconic madhouse.
The environment itself was also carefully constructed, with plenty of the terrain having a crooked design that further emphasised the madness that had seeped into the island.
The island featured 40 rooms, 34 corridors, three giant exterior areas and a trio of mind-bending sections where players would face the Scarecrow in a battle to save Batman's mind.
Running the gauntlet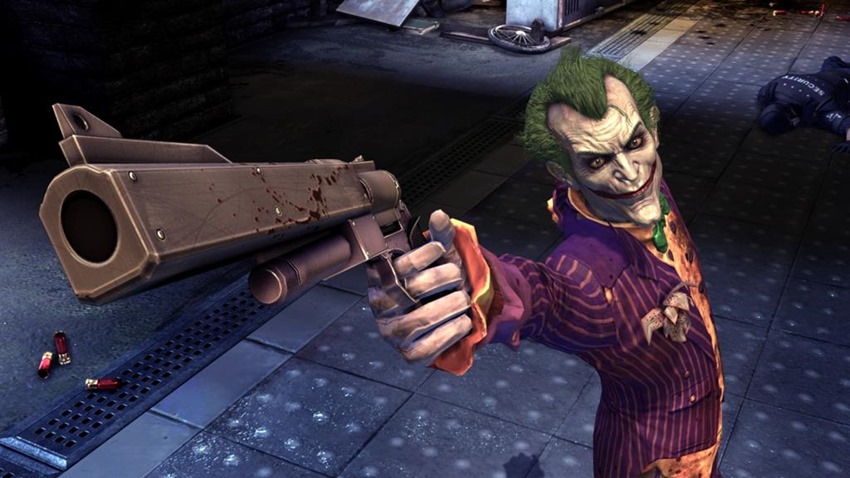 In addition to Scarecrow, Batman would also have to fight numerous thugs from BlackGate penitentiary, Harley Quinn, Bane, Victor Zsasz, Poison Ivy and Killer Croc
Most of these fights would all come with unique mechanics tied to each of their encounters.
Harley Quinn would lead players on a chase, Poison Ivy required the player to deal with giant plants running amok and the fight with Bane ended with Batman actually ramming his Batmobile into the roided-up villain and breaking him for a change.
As for Killer Croc? He got his very own section, that had players creeping around his sewers or risk death by drowning whenever he showed up.
Batman Forever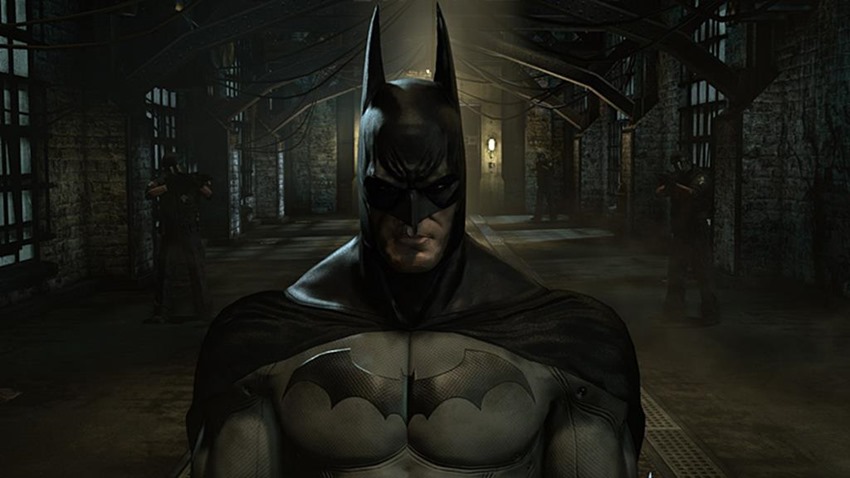 Finally launching in June 2009, Batman: Arkham Asylum was a runaway hit.
The original story of Batman was praised by numerous critics and fans.
With a review aggregate of 92 on MetaCritic and over 2.5 million sales by the end of September 2009, Rocksteady had proven themselves to have been the perfect choice to make a Batman game.
Arkham Asylum would go on to scoop numerous game of the year awards, and a best studio prize for Rocksteady at the 2009 Spike Video Game Awards.
Years later, fans would discover a hidden secret within the walls of Arkham Asylum: Secret plans for the sequel that would expand the scope of the game, cunningly hidden away in Warden Sharpe's office.
Last Updated: August 13, 2019