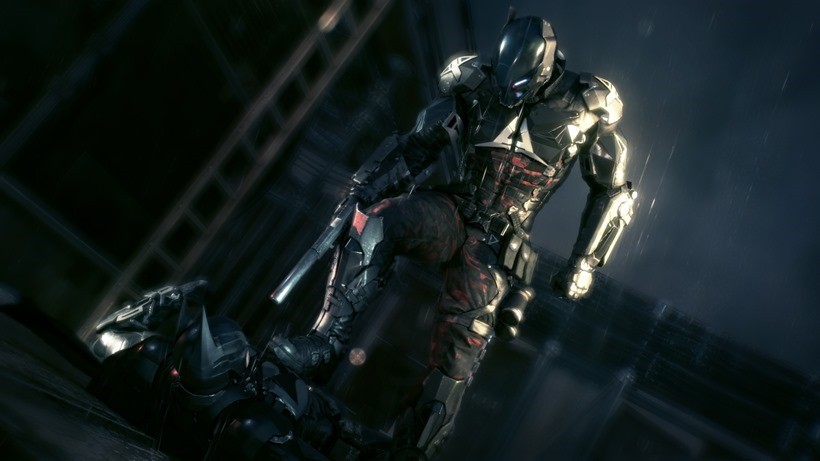 Batman: Arkham Knight might be a bombastic, explosive end to the trilogy famed developer Rocksteady mapped out years ago, but it's certainly not feeling like it on PC. Arkham Knight was pulled from sale a day after launch in June, and went up for sale last week after months of tinkering behind the scenes. It is, sadly, still not up to scratch, and Warner Bros. has finally admitted defeat.
Recognising that the extended delay has still brought along with it a fair share of issues for players, Warner Bros. have officially offered an unconditional refund to everyone who purchased Arkham Knight – regardless of how many hours you've spent in the game. The refund offer will last until the end of the year. Right now Steam is still addressing an error for refunds on this front, but promise that everyone who wants their money back will get it.
"We are very sorry that many of our customers continue to be unhappy with the PC version of Batman: Arkham Knight. We worked hard to get the game to live up to the standard you deserve but understand that many of you are still experiencing issues."
Warner Bros. have also vowed to continue working on the game to try and fix remaining issues, but conceded that some are just beyond their reach. In that sense, Arkham Knight on PC will never be fully fixed up, and I don't suspect much support for the title will follow into the new year.
It's a sad situation for a game that is otherwise rather good, and runs extremely well on both Xbox One and PS4. It's a direct result of outsourcing though, with the PC version of the game not being directly ported over by Rocksteady. They've been working hard to try and get it up to standard, but there's only so many bandages you can use on a growing wound.
Last Updated: November 2, 2015