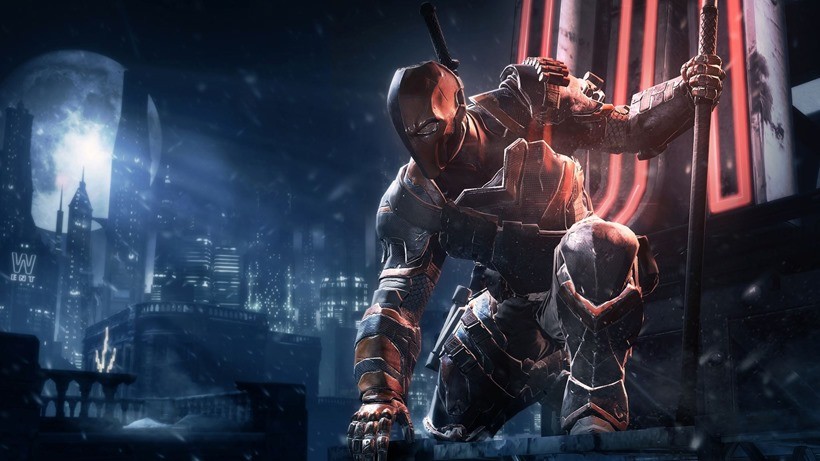 I hated Batman: Arkham Origins when it was first released. Hated it. In the years since however, it has become one of my favourite Batman games set in the Arkham universe, since it got properly patched and cleaned up. The DLC episodes weren't too bad either, something that Rocksteady could have learnt a lesson or two from before they started throwing out 15-minute expansions for Arkham Knight.
Anyway, once the dust had settled, developer Warner Bros Montreal had done a bang-up job on the Batman prequel. With Rocksteady now leaving the Arkham waters for non-Batman related projects, the Batman game universe will most likely be relying on Warner Bros. Montreal to fill the Dark Knight gap.
And it sounds like they're getting ready for something. WB Games Montreal let loose some info on a recruitment message posted to the developer website (via IGN), detailing a new "AAA project". "Our world needs more superheroes!" the developer said in the posting.
We are a growing studio with two AAA projects in development focused on expanding the DC Comics universe in the interactive space.
And that's it really. A while back, I still predicted that Warner Bros. Montreal would create a Suicide Squad game, set in the Arkham Universe. After all, they had all the characters, from Deathstroke to Deadshot, and had already left a lingering thread in the post-credits sequence of Arkham Origins. With an upcoming Suicide Squad movie on the way next year as well, it makes sense. The Arkahm Universe fits the squad, perfectly.
Arkham Knight also left more than enough room to expand even further, if you finished that game and have an idea of what I'm talking about. Or maybe we'll finally get the Superman game we've been waiting for. Hell, maybe it's a Wonder Woman game. But here's what I'd really pay money for: A Green Lantern game starring the mightiest of Emerald Warriors from Oa, G'Nort.
You know I'm right.
Last Updated: December 1, 2015