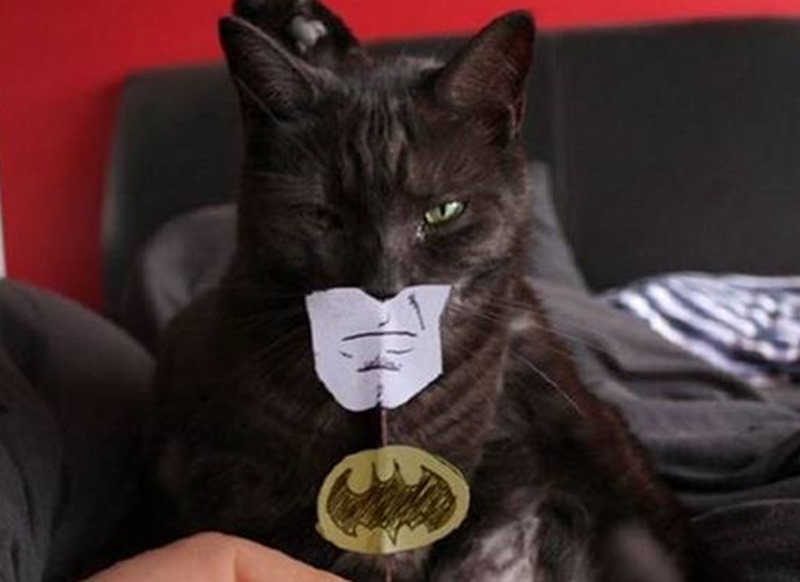 Just yesterday while I was hanging out with the gang, we were having a chat on the Batman games. Specifically, Rocksteady's Arkham series and not Sunsoft's superb tie-in to the 1989 Batman film as Geoff would point out every 30 seconds. Which game in the series is the best? That's debatable, but the point is that they're solid at making you feel like Batman.
I think Batman: Arkham Knight is the most mechanically polished of the lot, a superb simulator of DARKNESS! PARENTS ARE DEAD! DARKNESS! Can Batman: Arkham VR match that feeling of intensity? Now that's a  good question, as VR does carry with it some restrictions and limits. But at the same time, there's something undeniably fascinating about donning the mantle of the bat, actually putting on the cowl and becoming the dark knight.
"We see a player manipulating the cowl in the game using hand controllers in physical space," Batman Arkham VR lead designer Bill Green said in a new behind the scenes video.
Then the mirror comes in and you see to your reflection, and it confirms to your face, you are Batman. It's kind of mind-blowing, especially the first time.
Look, I think Batman Arkham VR is going to be the kind of game that works perfectly in increments. It's not something that I think people can or should marathon their way through. I've got launch game jitters for it seeing as how Batman Arkham VR is one of the numerous titles that'll be available when the PlayStation VR hits the market, even if it does have a "death trap that you have to work your way out of."
But dammit, I'm a proper sucker for anything Batman. I'm hoping that this game really puts a deeper focus on being the world's greatest detective. But we'll just have to wait, pay a month's salary and see. Either that, or I'll probably get severe motion sickness and imagine that Count Vertigo is busy attacking me.
Last Updated: September 1, 2016