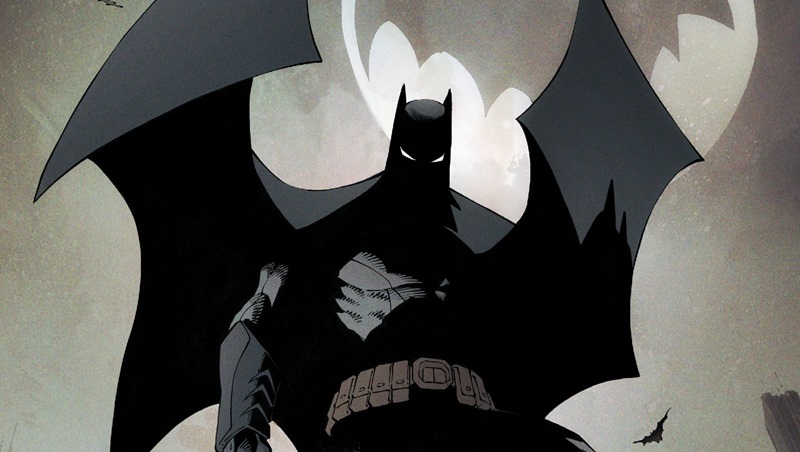 You're never going to realise that a suntan gives you enough power to throw a mountain into orbit. A dying alien is never going to crash-land in your backyard and throw you a magical space-ring that is fuelled by willpower. And you're certainly not going to remember that you're from a secret island of warrior women who have existed in solitude for millennia.
That's the beauty of comics books. They're escapism, grand stories featuring demigods with powers that can never be replicated in the real world. And then there's Batman, whose defining trait is his humanity. In a pantheon of characters who could crack the planet in half if they wanted to, Batman is one of their more dangerous agents and an example of what pure force of will can achieve.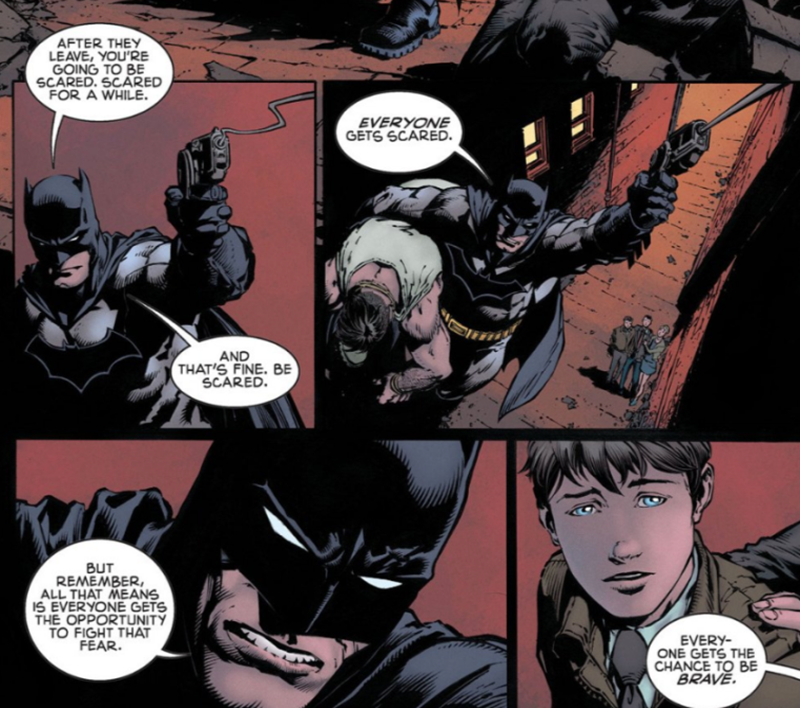 Over the years, Bruce Wayne has used the mantle of the bat to become a legend, a caped crusader or a dark knight that makes criminals thankful that they've lived to see another sunrise. But lately, Batman has taken on a different role in the DC Universe: A real hero. Writer Scott Snyder may have kept the character in a grimmer and darker phase during his run on Batman, but towards the end he began shaping Batman into something else.
A symbol who stood for hope in the darkness, inspiration dressed like a bat. That theme has continued in All-Star Batman and it's going to shape Batman for the years to come. "When I was on Batman with [artist] Greg [Capullo], we tried to begin exploring a bit because I think a lot of our stories had to do with [Batman] exploring different aspects of his mortality," Batman writer Scott Snyder said to io9.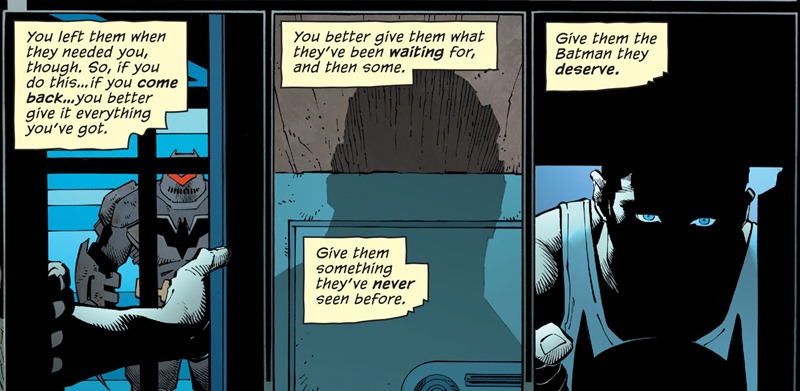 The fears that I have looked to Batman to help me through, both as a kid and as an adult and a father, have a lot to do with those sorts of vulnerabilities that only come out when you show him as deeply human, in terms of his relationship with Alfred, him struggling as a kid with his parents' deaths in Zero Year, and being traumatized and feeling completely worthless at times.

[New Batman writer] Tom [King] brings a certain introspection to the character that takes a different angle on that but is similarly vulnerable because of his background. Tom and I have become extremely close; he's coming up to stay here with me and my family Friday night for Batman Day. He has his own experiences in the CIA and as a father but we have a lot of similar sensibilities about the world.

On the one hand, what you're talking about is maybe a function of two writers that have different styles and different parts of a prism when it comes to the same subject matter but who also have certain similarities.
Can Batman still be a badass when he's written to be more human and relatable than ever before? Absolutely says Snyder, as this new side of the hero shows what Batman means to the world. "When I was a kid, Batman was so invulnerable in so many ways. We have a lot of fun making him that way, where he seems so badass," Snyder said.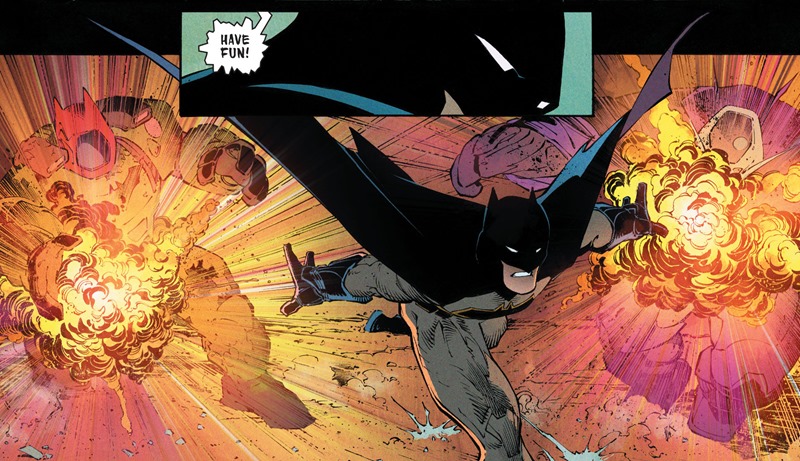 He pops out the coolest gadgets and he's always getting out of things. But Batman only works that way—today, at least—when you also show him as really, really human. I think of the lesson in Batman differently than when I was a kid. When I was a kid, he was more scaring the bad guys back into the shadows.

His villains and all of it felt a little more provincial, somehow, in Gotham than it does now. Hopefully, we've all been a part of this… but I think Batman now feels more like pulling brave people out of the shadows into the light and inspiring bravery in normal people in Gotham in the face of larger-than-life villains and problems.

It's something we became aware of with Batman in Zero Year wanting to make a shift and try and make him a post-9/11 hero. It sounds really hokey but, when I did Zero Year, it was very much about what I want Batman to mean for my kids.
Superheavy was an exploration of what he might mean to the real world, given that he affects nothing. I look at my kids and what they're afraid of and they're not afraid of the same things I was, as so wonderfully depicted in Dark Knight Returns, Year One, and other books of that time. They were afraid of gun violence and terrorism and cataclysm and superstorms and resources completely evaporating and climate change and all that stuff that's impossible to punch and defeat.

That means Batman has to be a new kind of hero. I think the question you're asking about him being more human is largely a part of that. The only way he'll work as a larger-than-life hero going up against these things that are completely undefeatable is for him to be also really human and vulnerable, because it then inspires us to then go out and face the challenges–either personal, national or global—that feel intractable and impossible to solve.
There's more in the original link that's well worth a read, especially if you're wondering what the future of the Bat-family is going to be like for the seldom-seen Bluebird and new character Duke Thomas, a protégé that may be Gotham's future savior if he can survive his training under Bruce.
Last Updated: September 19, 2016