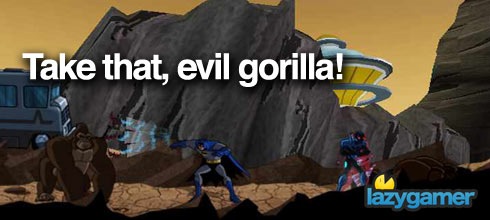 We received a trailer for Batman: The Brave and the Bold and have uploaded it for your viewing pleasure.
This new Batman title is set for release on the Nintendo Wii and DS is based on the cartoon television series and sets out to deliver some bat-tastic sidescrolling beat-em-up action. The art style is far removed from something like Arkham Asylum and takes on the look of the cartoons and comics to create a more Wii-friendly environment.
Thanks to that, the whole family can sit down and enjoy some wholesome fun beating the snot out of Gorillas. Wait, what? I'm calling the SPCA Gorilla division. That does exist, right?
Video after the jump.
Last Updated: August 27, 2010