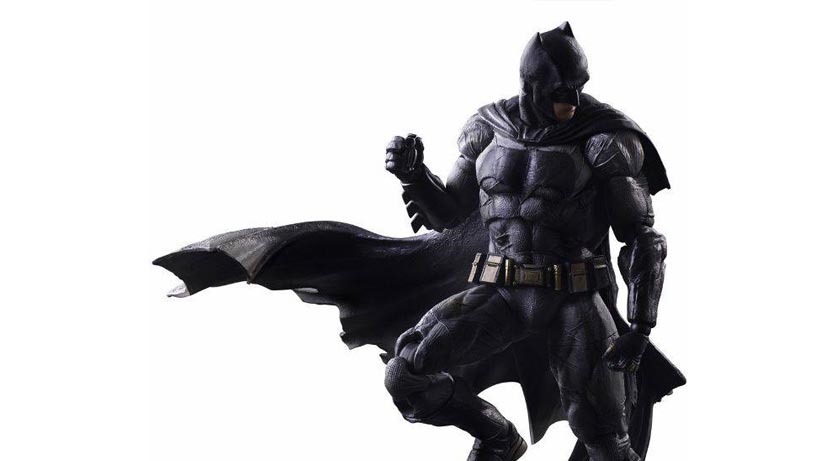 I'm not exactly shy about my thoughts regarding the Sideshow Collectibles Batman from March's Batman V Superman film. The replica looks odd, like a bodybuilder who forgot all of the leg days and is out fighting crime in his pyjamas. While that figure isn't a complete trainwreck, it just doesn;t feel right somehow.
And that's possibly because it's too realistic. Batman may just be a mentally-damaged billionaire who happens to be really, really good at punching, but he's more than that. He's a myth, a legend who uses your fears against you. And that's the kind of figure that I'm looking for, to throw my Superman dolls around with. Fortunately, Square Enix's Play Arts Kai series has a far better dark knight on the horizon:
First revealed at the Tokyo Game Show last year, Play Arts Kai has released official photos of their Batman. This Batman doesn't look too different from previous Gotham vigilantes from that brand. Plenty of articulation, a semi-flexible cape, swappable hands and plenty of accessories. A grapnel gun, batarangs and a smoke grenade all seem to be included.
It's also the kind of figure that perfectly captures the dynamic style of the Batman, from action through to brooding. That's what I'm looking for in a Batman action figure. The current RRP on this figure is set at 14 800 Yen right now, or $127 when converted. You don;t even want to know how much that is in Rands, trust me.
Last Updated: January 18, 2016