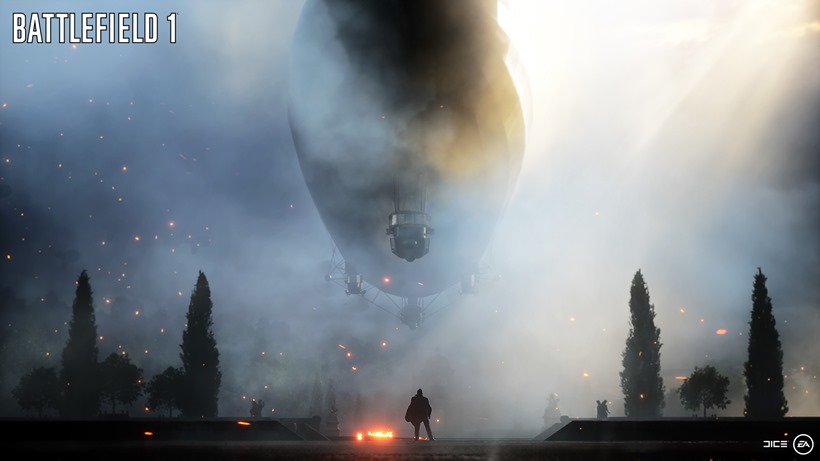 A new year, a new Battlefield. And already things are looking similar. We've got the usual promise of warfare re-imagined, fancy visuals that probably won't be present in the actual gameplay and sand. So much damn sand again. Here's where Battlefield 1 is pulling the rug under the comparisons however: The cover doesn't have a stock photo of a Caucasian soldier plastered over it with a grim look on his face.
Instead, Battlefield 1 has one of the many forgotten black soldiers of World War One prominently featured, a Harlem Hellfighter from the US that the history books forgot about for many a year when they were rewritten. "When we set out on this game, we wanted to depict not just the common view of what the war was like," Lead designer Daniel Berlin explained to GamesBeat.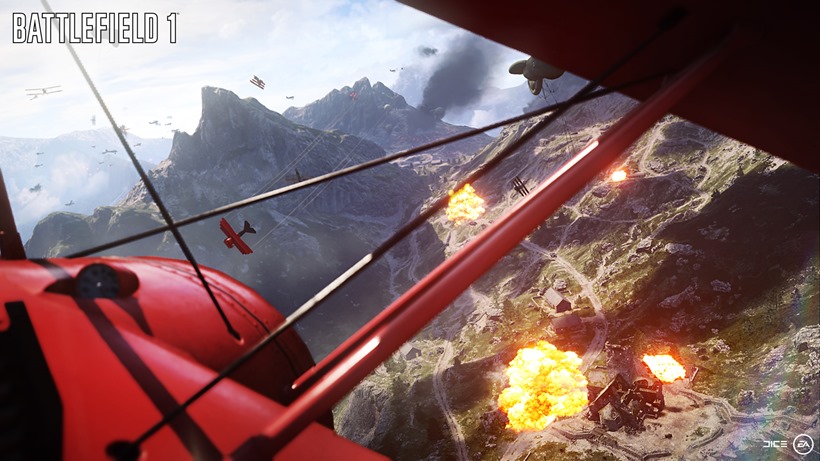 We wanted to challenge some preconceptions. We want to delve into some of the unknowns of WW1. Maybe people don't know that this person fought or that person fought, that this army was involved. We're stretching out and bringing all those stories into the game.
Remember, this truly was a World War at the time. The Great War wasn't just about troops digging trenches and then slowly murdering each over so that their commanders could move the brandy cabinet a few feet closer to the front. EVERYONE was fighting. And that Harlem Hellfighter may be on the front cover, but he's not the only face that will be present in the single-player campaign. "We want to show diversity in the game," Berlin said.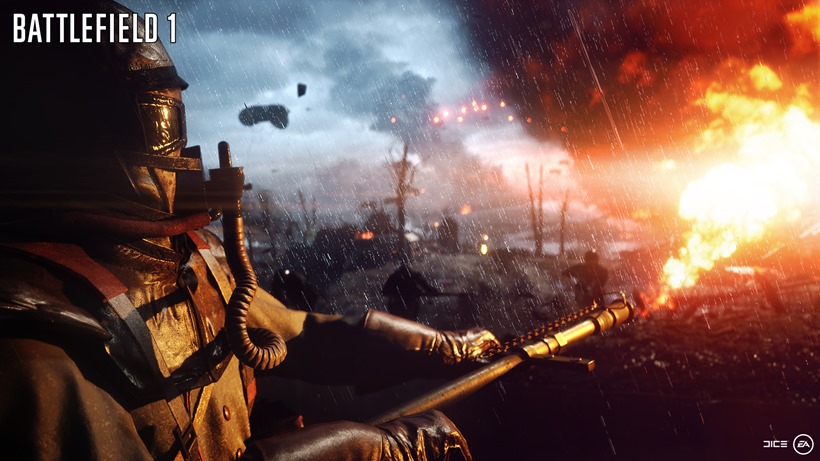 That's been a key goal. You can see in the trailer that there's a Bedouin woman warrior on a horse. She's a playable character in the single-player campaign.
Look, if you were part of a unit called "The Harlem Hellfighters", then I damn sure want to kick some ass under a digital version of that unit as I relive a more accurate retelling of the Great War. It's far more appealing than serving under the command of Captain Edmund Blackadder. Battlefield 1 is out on October 21 apparently. Here's the premiere trailer in case you missed it.
Last Updated: May 9, 2016